On the occasion of the arrival of the Team Go Rocket Balloons, we reviewed the confrontations with Cliff, Sierra and Arlo and the Super Radar Rocket. Best counters.
The arrival of Team GO Rocket was one of the great novelties of Pokémon GO in 2019, one of the incentives that Niantic has given to players to continue opening the app daily, but in 2020 they are reinforced with the invasion of balloons, available since this July. Dark Pokémon have been a constant as well as their purification, but what's truly fun and challenging has been the investigation that culminated in the showdown against Giovanni. We update our guide to find him and his minions.
The first thing, therefore, is to complete the six phases of the special investigation, Lurking in the Shadows. It will not be until phase number 4/6 when we face Leader Arlo, Sierra and Cliff, all of them with 1250 experience points when defeating them with a reward of 200 stardust, a Super Radar Rocket and 3 Frambu Berries.
We remember that to find each one of them it is necessary to have a Radar Rocket, which requires a total of 6 mysterious components. And to get these components you need to defeat the recruits. The procedure, therefore, is simple: defeat at least six recruits to manufacture the radars and, finally, find the whereabouts of Arlo, Cliff and Sierra. [ACTUALIZADO: julio de 2020]
How to defeat Arlo, Sierra and Cliff: best counters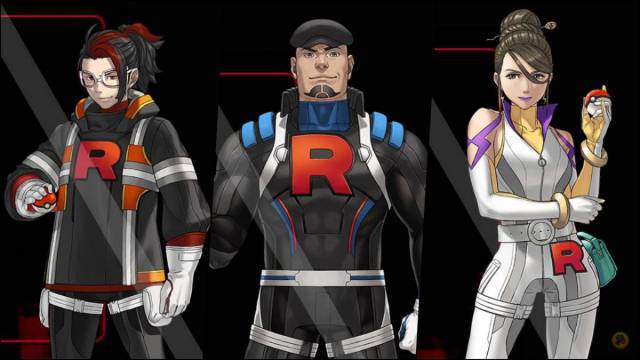 Arlo will appear before us with Pineco as the first Pokémon, which will also be the reward if we defeat him. Next, you will have Blastoise, Charizard or Steelix, always on a random basis, while your third and last Pokémon, of the same random selection, will be one of the following three: Scizor, Salamence or Dragonite. With this known, we recommend going to the confrontation with Moltres (Wing Attack and Flushing), Swampert (Shooting Mud and Hydrocannon) and Mamoswine (Powder Snow and Avalanche).
Sierra currently has Lapras as its first Pokémon, which is also its reward. Second, you will have one of the following three: Exeggutor, Sharpedo, and again Lapras. Third, the fight against Sierra will end with Alakazam, Shiftry or Houndoom, always randomly in the selection of these trios. The best opponents to face this leader of Team GO Rocket are Charizard (Giro Fuego y Clara Dragón), Hazorus (Counterattack and Shadow Cut) and Conkeldurr (Counterattack and Dynamic Fist). Another bet to consider is Ludicolo (Sharp Blade and Energibola).
Cliff is currently featured with Grimer as the starting Pokémon and reward after the match. Then, we can see him with Electivire, Machamp or Omastar, while the last of his team will be one among Torterra, Swampert or Tyranitar. To face him, the best opponents are, without a doubt, Mewtwo (Confusion and Shadow Ball), Lucario (Counterattack and Aural Sphere) and Rhyperior (Mud Slap and Rockbreaker). Another option is Glaceon (Icy Mist and Ice Ray).
How to find and defeat Giovanni: best counters
Before confronting him we have to find him. If we find it, we will release its current Pokémon, Suicune, whom we can capture after combat. The Super Radar Rocket is the item needed to challenge Giovanni, an item we received when we finished off Sierra, Arlo, and Cliff. The confrontation is limited to certain hours and in specific places, specifically from 06:00 AM to 22:00 local time in the Poképaradas. Also on the Balloons.
To defeat Giovanni we have to have more than one option in mind, one for each of his Pokémon. In this way, we contemplate the strategy in the following way since the team of the great leader of Team GO Rocket has Persian (1), Dugtrio / Garchomp / Nidoking (2) and Suicune (3).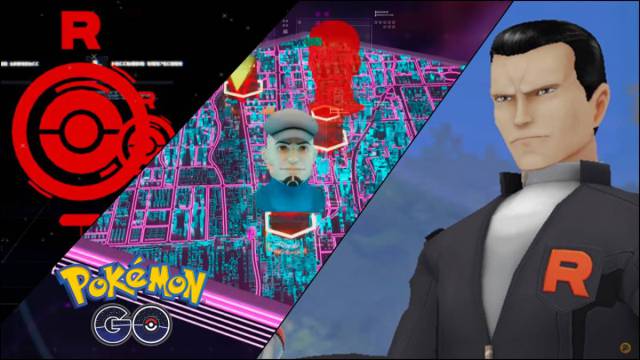 First confrontation of the combat against Giovanni
Persian: Machamp, Hariyama and Lucario. Three fighting-type Pokémon with high attack stats, perfect for placating him with super-effective moves. Since it is not very difficult to finish it, we recommend not to spend the charged attack against Persian and save it for others like Cloyster.
Second match of the fight against Giovanni
Dugtrio: once we are done with Persian, it would be Dugtrio's turn, Earth type. In this case, it is best to use Ice-type movements, so a good opponent would be Darmanitan with Ice Fang and Avalanche or Kingler with Bubble and Hammer, since the Water type is equally useful. A Kyogre with Waterfall and Surf is another way of not complicating ourselves too much.
Garchomp: hard bone to crack. One of the most powerful Pokémon in the Sinnoh region must be counterattacked with its own medicine. In an ideal match, the best would be Mamoswine with Snow Powder and Avalanche, but we must take into account the rest of the opponents, since the three of the second match all depends on chance. Other alternatives that we recommend, in addition to the two mentioned against Dugtrio, is Weavile with Frozen Singing and Avalanche.
Nidoking: if we have Nidoking, vulnerable to Water, Earth, Ice and Psychic, any of the aforementioned is an effective solution, to be highlighted if we use a Mewtwo with Confusion or Psychocut plus Mental Wave on the loaded. Again, in this case Kyogre with Waterfall and Surf should make it drop quickly.
Third match of the fight against Giovanni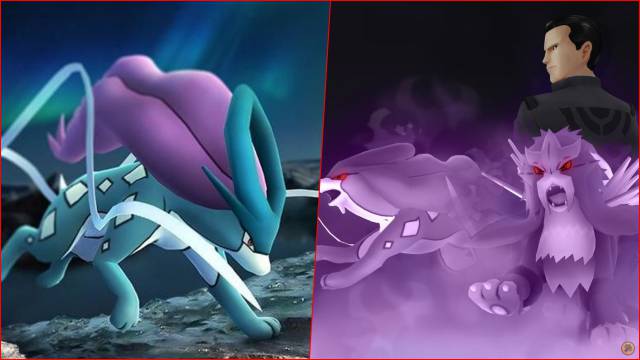 Previously, Giovanni had the legendary birds (Articuno, Zapdos and Moltres), or dark Raikou, but now his star is Suicune, protagonist of Pokémon Crystal and another of the components of Johto's legendary dogs.
Being a Water type Pokémon, the type combination gives us great attack coverage: it is not a complicated combat if we go with Plant and Electric type movements. His stats are no joke, however, with 180 ATK, 235 DEF, and 225 Stamina for a total of 2983 CP under normal conditions at Level 40. The hard part is not so much beating him as capturing him, with a base capture ratio of just the 2%.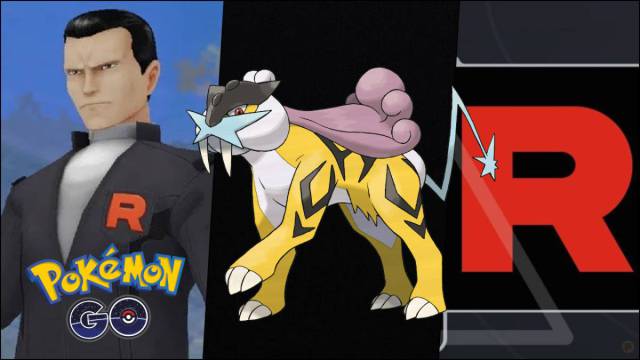 Raikou, the best counter of Suicine in the confrontation against Giovanni
If you have read our recommendations of the second confrontation you can get an idea of ​​what we recommend for this fight, which is nothing more than a lot of electricity. Raikou is essential for this combat because of how well we can do in the previous confrontations with Voltiochange (Thunderbolt is also valid) and Voltio Cruel). In case you don't have Raikou, an easy alternative to get is Magneton with Thunderbolt and Spark or, if you have it at hand, a Zapdos with Thunderbolt and Lightning.