The website of the French company is updated, also in Spanish, to remove the mention of backward compatibility for non-PS4 consoles.
Ubisoft has removed from its official website the citation to the absence of backward compatibility of PS5 with its PS3, PS2 and PSX games. The initial information of this Monday afternoon is now intervened by the French company to eliminate the possible open debate as a result of this circumstance, since in no case was it indicated whether this lack of backward compatibility was due to a decision by Ubisoft or a inability on the part of the console.
Ubisoft removes the paragraph that spoke of PS3, PS2 and PSX
If we currently enter the website, we now see the following message: "As part of the IMPROVEMENT PROCESS to the next generation, PlayStation offers a series of features designed to help you move from PlayStation 4 to PlayStation 5", they begin by saying, making it clear that now it's only about the transition from PS4 to PS5. "PlayStation 4 players will be able to join in multiplayer games with PlayStation 5 players." No more.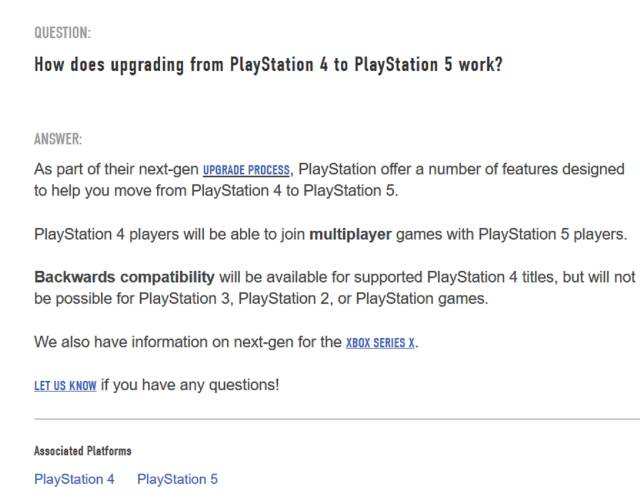 Previously, until the afternoon of August 31, this information was explicitly quoted on the web: "Backward compatibility will be available on some PS4 titles, but it will not be possible with PS3, PS2 or PlayStation games." This paragraph, which previously closed the question and answer section of the company's support website, has disappeared.
Sony hasn't clarified how the PS5 backward compatibility will work
However, the community of PlayStation users now doubts whether this lack of backward compatibility of the first three generations of the Sony seal will be general or not. In the absence of new communications from the Japanese firm now that September has begun — scarcely two months after the eventual launch of PS5 around the world — we only know that PlayStation 5 will be backward compatible with almost all PS4 titles.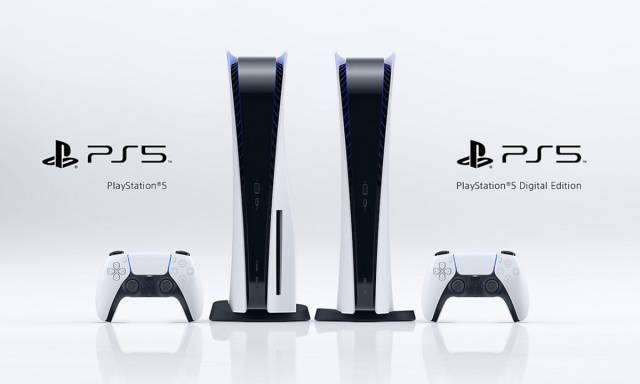 PlayStation 5 will arrive at the end of 2020 in two models: one with a reader and the other without a disc reader.
We do not know, in turn, if this backward compatibility with PS4 will be affected by technical improvements, shorter loading times or other features that take advantage of the new generation hardware.
The launch date and price of PlayStation 5 are yet to be determined; it will arrive "at the end of 2020".