Razer presents its new keyboard with a 60% format, designed after the requests of the community and various Fortnite professionals.
Razer has announced the arrival of the new Huntsman Mini, a new keyboard with a 60% ultra-compact format, designed for gaming competitions such as Fortnite. This is the new version of the Huntsman family, which stands out for the optical switches it uses and competes with traditional mechanical switches in both speed and response. The new keyboard arrives in black and white, with purple tactile optical switches and also with new red linear optical switches.
One of the most common demands of professional gamers, such as Ceice and Cloakzy from Fortnite, is to have a compact keyboard with high performance response designed for small spaces in tournaments. Huntsman Mini maintains all the essential keys for the games, maintaining some functions habitually assigned to dedicated keys and that are here like secondary functions. It also allows you to assign macros through Razer Synapse 3, the Razer app. Another of the claims is that its compact space allows more space for mouse movements.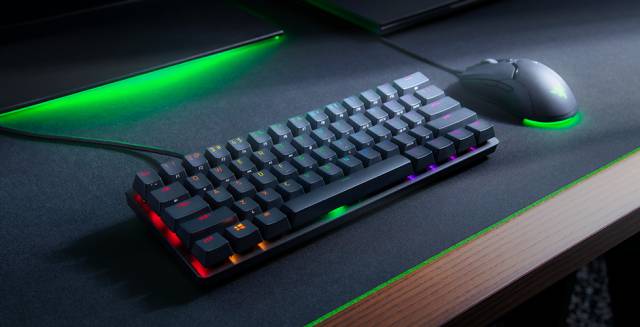 The performance of the Razer Hunstman Mini
The main features of the new Huntsman Mini are detailed in this product sheet provided by Razer:
Optical switches with touch or linear options
100 million keystroke life cycle
Razer Doubleshot PBT Keys
Standard bottom row design
Aluminum structure
Compact 60% format design
Removable USB-C cable
Hybrid internal memory with five profiles
Lighting settings
Individually backlit keys with Razer Chroma RGB, up to 16.8 million color options available
The keyboard reaches 129.99 euros in its version Tac Optical Switch already on sale from July 14, while in its linear optical version it will reach 139.99 euros during the month of August 2020. More information on its website.