The Housemarque game, of action and roguelike type, will be able to be enjoyed next March 19.
Returnal, a Roguelike-like action game developed by Housemarque and planned for PS5 exclusively, shows new images and a first dubbed trailer. The title, which surprised everyone by the combat system and the variety of weapons that we have been able to see in different events, shows us the dubbing that it will bring in its Spanish version thanks to a video in which we see the protagonist Selene confronting all kinds of enemies. He does so at a frenetic and intense pace, while exploring that dark alien world called Atropos.
Watch here the first trailer dubbed into Castilian Returnal
As they remember from the developer, this exploration is transversal and is around environments that are generated in a procedural way. In the words of Creative Director Harry Krueger, they are "working to make Returnal a challenging and rewarding experience, with variety and depth and high replayability."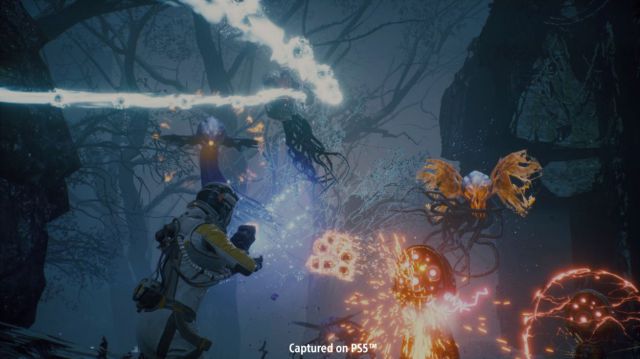 Variety of genres
The title features an interesting mix of genres, with arcade-like action and bullet hell gameplay, presented in third-person action as hordes of enemies are overcome with 10 base weapons, ten types of shots and different devices to survive. . In total we will have a total of 90 traits, in addition to projectiles and other attack actions.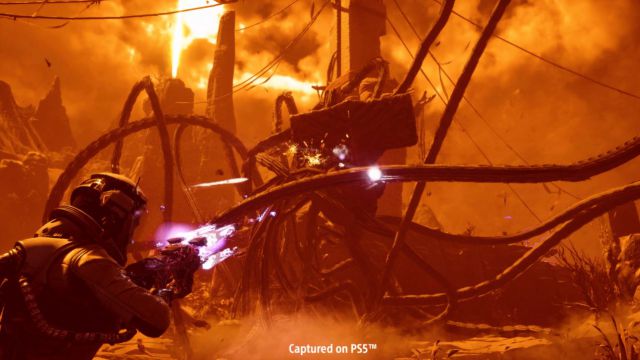 Among the game's highlights is using DualSense's adaptive triggers to switch from normal to alternate shooting with ease. In this sense, the developer warns that Selene can only hold one weapon at a time, so the decision on the strategy will be very important: "you will have to constantly adapt, experiment with different weapons and develop your skills to survive." Even the different objects and creatures that you will find on your way will offer a challenge in themselves, since both parasites and some loot will have positive and negative effects as well.
As a roguelike, Selene starts from scratch when she dies, but she doesn't lose everything, rather there will be some progress that will continue. One of the elements that remains is the mysterious Cthonos, a device that in addition to generating random objects, records the activity of the protagonist so that she can win objects permanently.