The main Japanese publishers put their catalog almost complete with a discount of up to 75% on Steam. The golden week will end on May 6.
The sales of the golden week arrive on Steam. In them, most Japanese studios and producers offer juicy discounts on a large part of their catalog. Sagas like Final Fantasy, Dark Souls, Tales of or Resident Evil are discounted almost completely to a maximum of 75% discount. Almost nothing. Keep in mind that the percentage varies by region.
The promotion can be found on the Valve platform from now until May 6 at 7:00 p.m. PST. More than 100 titles have joined the promotion, including downloadable content.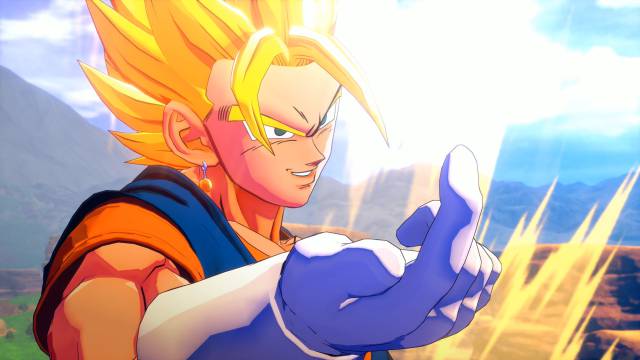 You can find the complete offer through this link. Next we will place the most important ones.
Monster Hunter: World – € 19.79 (34% discount)

Dark Souls 3 – € 14.99 (75% discount)

Resident Evil 2 Remake – € 19.99 (50% discount)

Metal Gear Solid V: The Phantom Pain – € 7.49 (75% discount)

Dark Souls 2: Scholar of the First Sin – € 9.99 (75% discount)

Devil May Cry V (with Red Orbs) – € 19.99 (50% discount)

Tekken 7 – € 14.79 (63% discount)

Final Fantasy XV: Windows Edition – € 17.49 (50% discount)

Resivent Evil VII – € 14.99 (50% discount)

Resident Evil 6 – € 7.49 (75% discount)

Dragon Ball FighterZ – € 14.99 (75% discount)

Metal Gear Rising Revengeance – € 4.99 (75% discount)

Yakuza 0 – € 6.79 (66% discount)

Dragon Ball Xenoverse 2 – € 9.49 (81% discount)

Dragon's Dogma: Dark Arisen – € 8.99 (70% discount)

Code Vein – € 29.99 (40% discount)

Final Fantasy VII – € 6.49 (50% discount)

Resident Evil Revelations 2 (Episode 1) – € 0.77 (87% discount)

Resident Evil 5 – € 4.99 (50% discount)

DMC Devil May Cry – € 7.49 (75% discount)

Monster Hunter World: Iceborne – € 29.99 (25% discount)

Dragon Ball Z: Kakarot – € 40.19 (33% discount)
Source | Steam