FromSoftware unveils this special edition of the video game, which will be released in October for PlayStation 4 with the new update already included on the disc.
FromSoftware has announced Sekiro: Shadows Die Twice Game of the Year Edition for PlayStation 4. The Japanese studio, responsible for hits like Dark Souls, Demon's Souls or the upcoming Elden Ring, will put this new edition of the famous title on sale this October 29 exclusively for PlayStation 4 at a price of 4,800 yen in Japan, the only country where its distribution has been recorded; At least for the moment.
After learning that the challenging game has sold more than 5 million units and that it will soon have its own version in Google Stadia after originally launching on PS4, Xbox One and PC, Sekiro: Shadows Die Twice Game enthusiasts will be able to access this Edition with a special box, a color instruction manual as a guidebook with advice on combat techniques and, finally, the update presented last July 29 already included on the disc.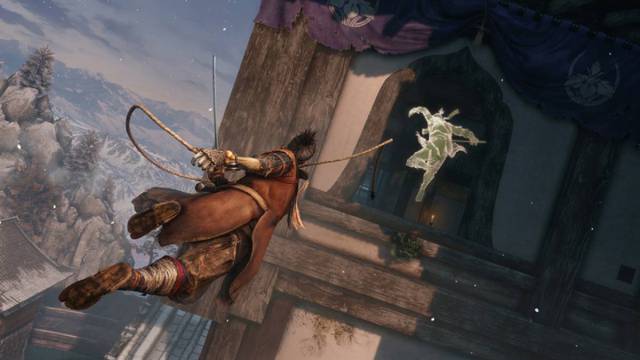 Sekiro: Shadows Die Twice Game | FromSoftware
New free update for Sekiro: Shadows Die Twice Game
In the absence of knowing if this Sekiro: Shadows Die Twice Game Game of the Year Edition will be released or not in the West, what is certain is that all players will be eligible next October 29 for a new free update that is not intended for make things easier or add an "easy mode", but rather accentuate the idiosyncrasy of the work, marked by its high difficulty and encouragement of perseverance, with a boss rush mode.
The so-called Reflection of Strength / Gauntlet of Strength will pose a challenge based on consecutive solo engagements. In addition, three new skins will be added to change the protagonist's aspecot and, as a last novelty, the so-called Remnant: "Send a recording with your exploits to the worlds of other shinobi. Remnant recordings can be up to 30 seconds long and can attach a message. Share strategies and clues through the network ".
Sekiro: Shadows Die Twice is available on PlayStation 4, Xbox One, and PC. The next project of the studio, led by Bandai Namco, is Elden Ring, where George R.R. Martin, author of A Song of Ice and Fire.