Taking advantage of the launch of the new console, Sony prepares the "complete pack" with an offer of televisions for those who are thinking of the jump.
After the Playstation account raised expectations about a possible new PS5 news from the parent company, the mystery has finally been revealed: Sony will launch a range of televisions with the label "Ready for PlayStation 5", a way to highlight a set of BRAVIA televisions to make them more attractive to those who are thinking of taking a leap taking advantage of the purchase of the new machine.
PS5 ready
Among the first to carry this brand include the featured models XH90 4K HDR Full Array LED and ZH8 8K HDR Full Array LED. The XH90 is a 4K 120fps display, with an input delay of just 7.2ms (based on internal testing from Sony). The ZH8 is capable of displaying 8K resolution images (though not output, you will need a later patch) while also being able to display 4K resolution gaming images at 120fps. As their names indicate, both devices will be compatible with HDR, a facet that already has significant strength in games of the current resolution.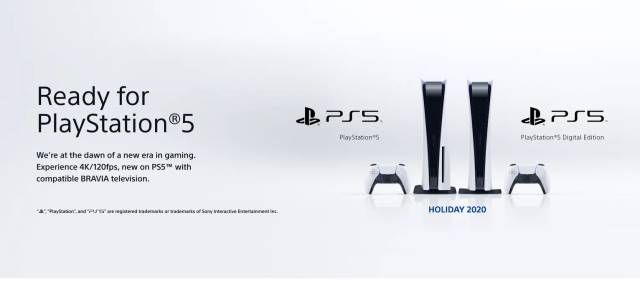 There are other synergies between televisions and the console. BRAVIA Game Mode is designed to reduce latency by serving the needs of the consoles. The PS5 controller will allow us to turn on the television and the console at the same time, while the television controller will have limited functionality in the console menu, so if we want to watch a movie, we will not need to pull the controller and the DualSense , but we can do it with a single command.
What Sony has not announced is the price of these two models, although the current XH90 is priced at € 1,390 in its 55-inch mode, while the ZH8 currently sells for almost € 7,000 in its "smaller" version. , the 75-inch, which accompanies the 85-inch version that costs almost € 10,000, which puts them in a quite exclusive sector (both due to the size of the TV and the viewing distance necessary to install a 75-inch television ). We will have to keep waiting for the PS5 price to see what the set will cost us.