On the occasion of the summer sales, we recommend titles that will raise the temperature of our salons. Great discounts.
Steam's summer deals are giving, come on the redundancy, a lot of play. Until next July 9 at 7:00 p.m. (CEST), Valve's digital store is applying very high percentage discounts on video games of all kinds; both in genres and sagas, without forgetting great productions. We have told you about works for less than a euro, irresistible indies and many other compilations, but it is time to lower the blind and enjoy pure action.
Vanquish, Dishonored 2, Assassin's Creed Origins and more
Because we couldn't stop recommending works like Vanquish independently. The PlatinumGames title is hard to forget and, as the years go by, we still love it. As well as the level design of Dishonored 2, one of those games that we should not finish the generation without having played. For less than 10 euros we also have Resident Evil 7, the latest canonical installment of the Capcom saga; first of the main line in first person.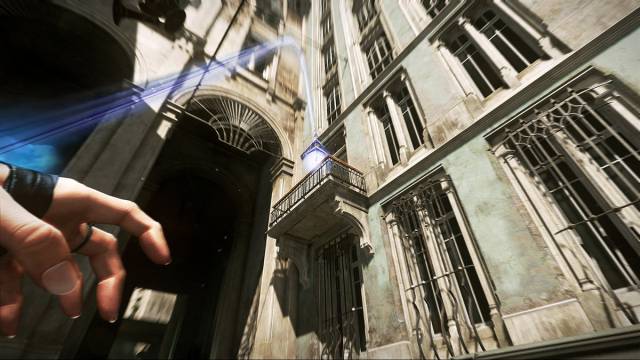 Dishonored 2
Without leaving Japan we also have Konami with Metal Gear Solid V in its final version. If there is a stealth video game of recent years, one of the ones that may come to mind is this one. For those of you who want lightsabers, we have Star Wars Jedi: Fallen Order at half the price, while those of you who want to visit ancient Egypt cannot miss an Assassin's Creed Origins with an 80% discount.
We are nearing the end, taking to the skies with Ace Combat 7, a display of good work, and we become Batman with Arkham Knight, whose open world is still one of the best we have seen in a superhero title. To dismiss the list, the also open Watch Dogs 2, which with its virtues seems highly recommended for 11.99 euros; This is how we are opening the face of Watch Dogs Legion.
Vanquish for 4.99 euros (75% discount)
Dishonored 2 for 11.99 euros (70% discount)
Batman: Arkham Knight for 4.99 euros (75% discount)
Assassin's Creed Origins for 11.99 euros (80% discount)
Resident Evil 7 for 9.89 euros (67% discount)
Watch Dogs 2 for 11.99 euros (80% discount)
Metal Gear Solid V: The Definitive Experience for 7.49 euros (75% discount)
Ace Combat 7: Skies Unknown for 19.79 euros (67% discount)
Star Wars Jedi: Fallen Order for 24.99 euros (50% discount)