This is how the first in-game images of Tencent's commitment to enter the cyberpunk universe look
Tencent, the Asian giant increasingly present in the video game world, has shown the world one of its new projects: SYN, an open-world cyberpunk FPS with global aspirations, designed for PCs and consoles. It is the new work of Quantum Studios, known until now for being responsible for the (very successful) version of Player Unknown for mobiles, together with the internal studio Lightspeed and the collaboration of Epic Games -of which Tencent owns 48.4% -, which will help in various aspects.
Unreal Engine
The game is developed with Unreal Engine and what is shown in the video is marked "in real time", although at the moment we do not have gameplay as such. What is shown is limited to showing a glimpse of the world and stage personality, as well as the character customization options, very complete and with special emphasis on a new technology for hair recreation that Epic itself is developing.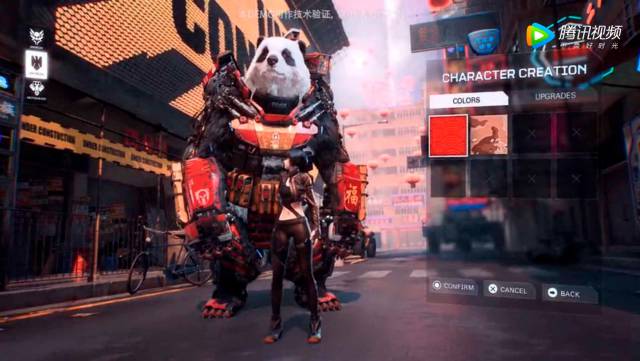 The SYN scenario is set in 2035 and the player must choose between three factions. The presence of companion animals with cyber accessories is striking, especially a huge bear – customizable as a panda, of course – that will play their role during the action and will have their own abilities. We do not have too many details about the kind of game structure that we will find, since it is not specified if it is a 100% online game or will have campaign elements, although it is pointed out that there will be a narrative development and an background to the contest between the three factions – although that does not give clues about the kind of game we will encounter.
Tencent's own and internal production right now is not as remarkable as its participation in other companies like Epic or its ownership over Riot, but it is evident that they also want to have their stamp on large productions of their own as well.