Neil Druckmann and Halley Gross, responsible for the narrative direction of the Naughty Dog game, explain this content. Plot spoilers notice.
After the release of The Last of Us Part 2, little by little the community of PS4 players is finishing this complex sequel to the original adventure of Ellie and Joel. Therefore, knowing the aspiration of its creators when creating this expertise is becoming increasingly interesting. Neil Druckmann and Halley Gross, narrative directors of the video game in Naughty Dog, have explained in a meeting with The Washington Post a deleted scene that was dedicated to the character of Joel.
This news contains content on the plot of The Last of Us Part 2 sensitive to being considered a spoiler. We recommend not to continue reading in case you have not finished the video game.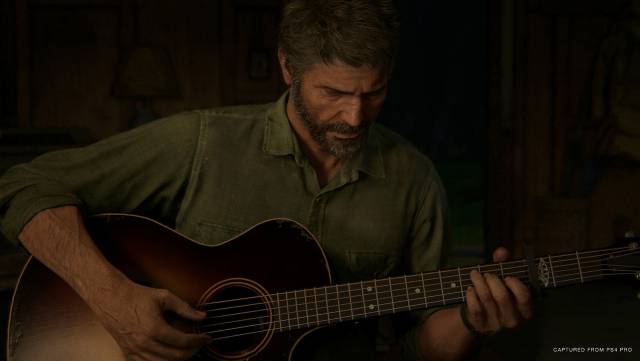 Joel in The Last of Us Part 2 | Naughty dog
Esther, the girlfriend who could have changed everything
How about Joel's love life? During the play, we learn about Joel's attempt to seek forgiveness from Ellie, whom he lied to at the end of the first part. Joel's writing in The Last of Us Part 2 focuses on understanding that moral conflict, on seeking understanding of an Ellie who is now 19 years old. But, according to Gross explains: "Joel had a girlfriend in the original concept of this game", a character who would have had a role beyond anecdote for the evolution of history.
"Her name was Esther," he continues. A character that we were going to meet through ellipsis or flashbacks. In one of those scenes, Joel and Ellie visited her in a city near Jackson. However, during that encounter, they would find Esther infected and trying to heal herself after a bite. The former smuggler signaled Ellie to come fetch water, but then we would hear a shot shortly after she left that spot where Esther was found. "You don't know if Esther killed herself or if it was Joel who shot a bullet in her head, but you understand that this was going to end up happening," Gross continues. After all, those infected are doomed from that moment to an irremediable death.
Finally, Gross explains that Esther would have been essential for Ellie to know that Joel lied to her in everything regarding her immunity and the possible sacrifice at the hands of the Fireflies. This consequent conversation between Joel and Ellie was also discarded from this removed content.
The Last of Us Part 2 is out now exclusively on PS4. This is the fastest-selling PlayStation video game in the current generation with 4 million copies in just four days. You can read our Reviews of the title here, where we rate it with an outstanding note. Likewise, FreeGameTips was able to interview Halley Gross a few weeks ago, a conversation where he confessed that they changed the end of the game during development.