Neil Druckmann, director of the game, confesses how the general design of the work would have been originally and what they have finally altered. Spoiler notice.
The initial idea of ​​The Last of Us Part 2 was different from the one we finally ended up finding this June. Neil Druckmann, creative director of the title and vice president of Naughty Dog, revealed in a meeting with IGN that the title was originally conceived as an open world, not just with areas whose structure responded to that opening of options and movement.
Plot aspects of The Last of Us Part 2 are detailed below with major plot spoilers. We recommend not continuing if we have not completed the video game.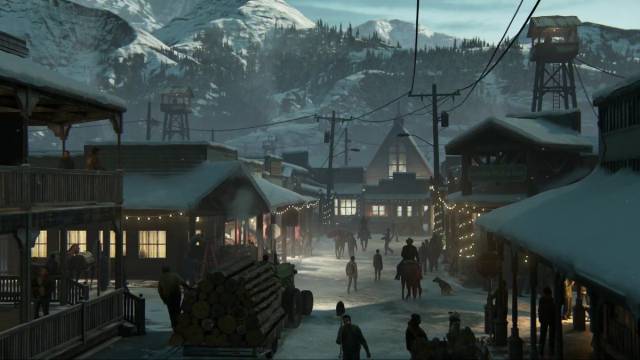 Jackson, Wyoming | The Last of Us Part 2
Abby's Prominent Role and Joel's Death
"The game was initially an open world. And it all took place in Jackson, "he begins, saying. Jackson, Wyoming, is the initial town of the adventure, where Ellie and Joel have stayed the last five years since the events narrated in the first part.
This fact was also going to alter the presentation of Abby, the second great character in the play, whom we controlled in the second half of the trip. "Abby would join the community and control it until she betrayed Joel later," he adds. "But this did not work because Joel's death is the incident that motivates the plot and you want that to happen as soon as possible." He even highlights that Abby was going to have an even more leading role, but that prominence was diminishing until finding a balance between both parties. "His role was getting smaller and smaller until we felt he had a correct ratio for what you needed to feel with Abby."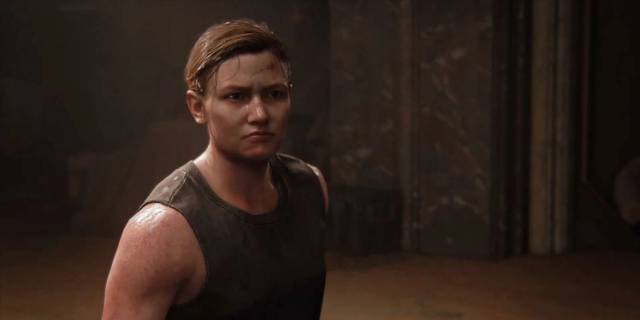 Abby | The Last of Us Part 2
The future of The Last of Us, and now what?
The future of The Last of Us Part 2 now goes through its multiplayer mode, previously confirmed but without even an approximate date. Over the past few days, we have learned that Neil Druckmann's team is not planning to release any Left Behind-style DLCs for reasons he explains in detail; Likewise, currently they do not plan to make a possible TLOU Part 3 because, for this, there would have to be a reason that conforms to a series of canons. It wouldn't be worth anything.
Be that as it may, the future will end by telling us what is to become of a license that will have adaptation to television by HBO. In this article we collect the information we know so far about this adaptation to the small screen.
The Last of Us Part 2 is now available exclusively for PlayStation 4. The game has sold 4 million copies in just three days, so we are dealing with the fastest-selling Sony exclusive of the generation and the history of the company. You can read our review here.