More than 35 years of history of these mutant turtles.
From his humble origins based on a comic, to his recent Michael Bay movies, we can say that the "Teenage Mutant Ninja Turtles" franchise has seen many things in his life and is not surprising, with more than three decades of history on top . Popularly known for its successful animated series, television has not been the only terrarium where turtles have lived. Currently, the TMNT universe has more than 50 titles behind it, video games being specifically the medium that has been the most fruitful for the green guys.
His games based on the classic genre beat 'em up very popular in the slot rooms of the time have managed to mark the memory of many and place some of their titles on the golden podium of the Konami beat' em ups of the 80s and 90. Although today its situation is quite different, since after numerous failed deliveries, today the franchise has failed to trace the success it had in its origins. What happened to them? Today we take the opportunity to review the legacy that the Quelonians have left us and we will dust off some of their iconic games with you. Pizza in hand, get comfortable and join us in this retro journey through time, where we highlight its 5 best and worst titles. There we go.
Top 5 Worst: Not everything smells like roses in these sewers
5. TMNT: TURTLES IN TIME RE-SHELLED (2009)
Xbox 360, PlayStation 3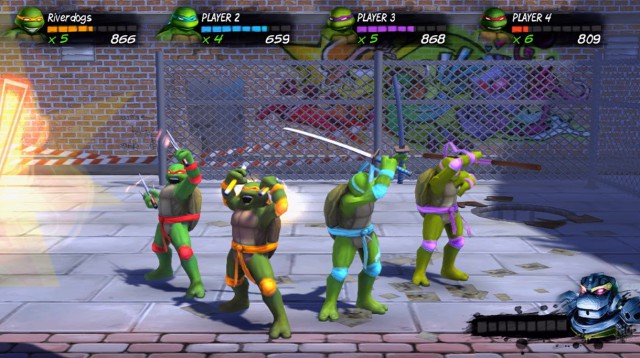 Ubisoft in 2009 was clear that he wanted to bring the turtles back at any price, so he worked on a new face lift for one of the titles that brought greens the most fame. The idea of ​​Re-Shelled was to adapt the popular classic Turtles in Time to modern times with updated 3D graphics. On this occasion the game tried to improve its original version, while retaining the same mechanics of the arcade game of the late 80s. With a launch harvested in sales, it took him little time to rain all kinds of criticism, and not exactly good . In this installment, up to four players could play simultaneously, in addition to having a local and online multiplayer mode. As in all their games, we could select the turtle that we wanted in the game, each having its own strengths and weaknesses. His bet on multiplayer mode contributed greatly to putting things interesting, although it was quite difficult to maintain interest in a game that his fans already knew as the palm of his hand.
Although apparently the green types look good in this installment and are strongly encouraged, their aesthetics over short distances do not quite convince and their combat repertoire is quite limited. Unlike the original, we can move and attack in all directions, adding more depth to its playability. However, despite these adjustments, as a whole it remains quite intact to the original. This time being a remake of the arcade version, and not the SNES version, in Re-shelled we will miss some of the additional levels and some of its classic enemies like Beboop, Rocksteady and Rat King. Nor will we find the original music of the classic, this being an unwise decision by the studio.
The game offers nothing beyond the nine levels of the campaign, which can be completed in an hour or less. With a decent but improvable technical section, it was a little enthusiastic proposal. It fulfilled its premise, but there was no sense of impact, so the action ends up weakening quite quickly. Re-Shelled stumbles in some respects for being a somewhat outdated proposal, where it was hoped to find more novelty and quality within being a readjustment of a classic. This is a clear example of how a new sheet and paint can end up ruining a classic.
4. TEENAGE MUTANT NINJA TURTLES: MUTANT MELEE (2005)
XBOX, GAMECUBE, WINDOWS, PlayStation 2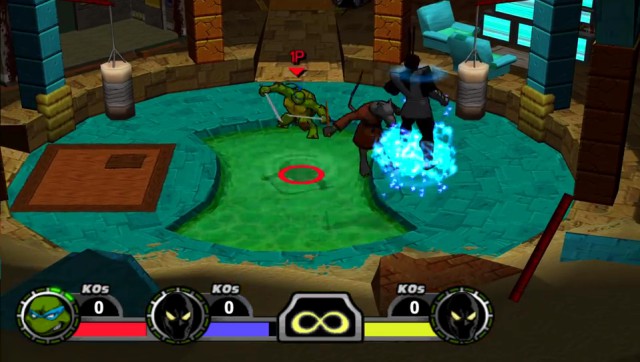 In 2005, under the orders of Konami, the study that led to the success of the TMNT franchise, comes to us Teenage Mutant Ninja Turtles: Mutant Melee. The title is rather a fighting game focused on multiplayer mode that adds some three-button combos for each character. It includes two game modes, a really basic multiplayer mode with variants like the king of the hill and an adventure mode. With monotonous fighting mechanics, tiny scenarios and many unlockables, the game gave little more. Mutant Melee presents a very poor melee and combines some bad mechanics with a completely disproportionate balance of characters, where we find broken turtles for fighting and others that are almost useless in practice. With a small Rubik-style arena, we will not have space to move or attack, greatly weakening your combat experience. During the game we will encounter everyday elements that we find at the bottom of the screen and sometimes they will run into us, so we will also have to dodge them if we do not want them to take our lives. The latter, adding some more difficulty and dynamism to the game, ends up being unpleasant to be a scenario that completely limits our movements. At the time with high expectations about the study, if we had hoped that the Konami finally set a new course for the franchise, it was a mistake.
3. NICKELODEON TEENAGE MUTANT NINJA TURTLES (2013)
Wii, XBOX 360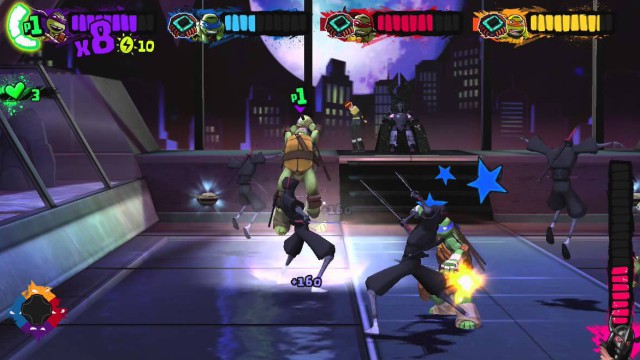 With the bronze medal in the chest we find Nickelodeon's proposal. In fact, starting at the beginning, the children's channel already assumed many risks by transforming the turtles that we all know from the turtles they show us in their channel. Turtles that look the same colors but that are somewhat decaffeinated and different from what they have accustomed us. Even so, Nickelodeon's cartoon has become quite popular in recent years and, of course, it was already taking time to release new video games based on his series. In this installment we will follow the classic pattern of defeating different classic waves of enemies through a 3D side-scrolling. At the moment nothing new, since these are the common elements that we find in practically all the games of the franchise. The problem with this formula is that in this case, it offers a terrible experience within the new Nickelodeon universe, and that despite the intentions, it ends up doing more harm than good.
As we progress through the levels we can find secrets using the Donatello tracking sensor, collect random mutagens and unlock new combos to buy in the game. The enemies and certain destructible objects will provide us with experience points that can be collected and can be used to buy new upgrades. In the game we will have all the usual characters, such as Shredder or Splinter. In a negative way, the representation of the characters is quite annoying and rigid, making all the dialogue options contribute nothing of interest in the development of the plot. Although its really big hit, is that virtually all attacks are made with a single button. In fact, anyone could spend the game moving forward and crushing the X, so it is precisely not a game that invites us to continue moving forward. Nickelodeon's proposal clearly will not please our inner child of the 80s and 90s, although it could perfectly be a current children's proposal to start in the TMNT universe.
2. TEENAGE MUTANT NINJA TURTLES: OUT OF THE SHADOWS (2014)
XBOX 360, PlayStation 3, Windows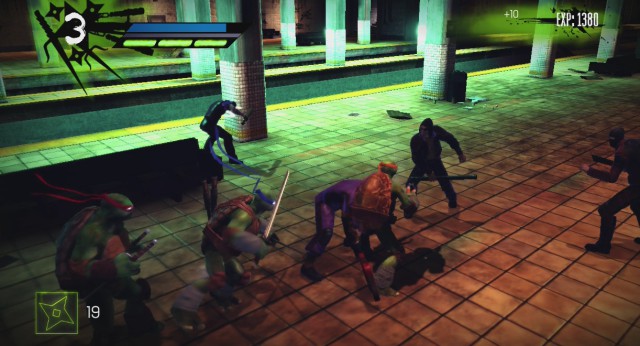 In the silver pedestal, placing it among the worst games of the TMNT universe, we find Out of the Shadows, a game that did not have what was called a good reception and it does not lack reason. And although initially his proposal did not seem so bad, unfortunately, ideas can develop very badly. The game was initially marketed somewhat confusingly as an adaptation of the Nickelodeon series, but the truth is that it is still hard to see a similarity. Instead of finding the characteristic image that we can see in the children's chain, the turtles here looked more realistic and somewhat hormonal, obtaining a different and somewhat unkind appearance. The game tried to acquire a darker tone with levels full of shadows and obviously tried to emulate the magical recipe for the success of Batman Arkham, where it included some elements of stealth, silent demolitions and much darkness involved. If there is something to note about this delivery is its desperate and disadvantaged use of the camera. In Out of the Shadows the camera has a life of its own, as it often moves too much or too close so you can see what is happening.
Depending on the attacks we make, the camera can zoom or rotate on its own, disorienting us even more in full combat. That adding, some important problems of control and AI, the game precisely leaves much to be desired in terms of its technical section and gameplay. The game failed more than a fair shotgun, which was not a necessary title at all. Although initially it did not seem like a bad proposal, Out of the Shadows has ended up staying in the memory as one of the worst games of the quelonios.
1. TEENAGE MUTANT NINJA TURTLES: TRAINING LAIR (2014)
XBOX 360 KINECT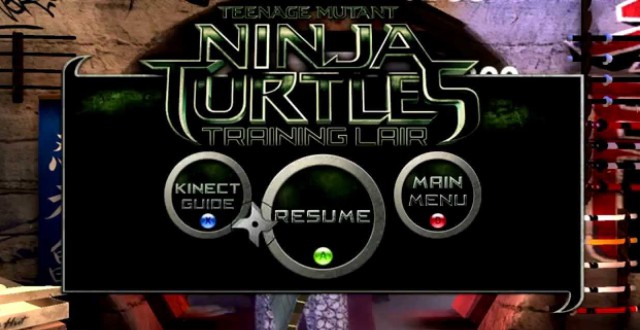 With the golden clasp we find a somewhat peculiar game and quite different from what we have seen so far. This is Training Lair, a game that few will remember from Xbox Kinect based on the blockbuster action movie of 2014. With a mechanic similar to Fruit Ninja, with a katana or nunchackus in hand, we will have to break all the objects that throw us obtaining A reward for points. If the game promised that the player would feel like one of the turtles, they did little to fulfill that promise. As a Kinect game, motion controls could give response problems, so it was necessary to be with your arms raised for a long time to detect that you had completed the level. His gaming experience ended up being disastrous, where frustration and sometimes despair accompanied us on par. The only positive point is that the game was free, but we go for what it gave if they could have saved it.
TOP 6 Best: The best TMNT experience
6. TMNT III: RADICAL RESCUE (1993)
GameBoy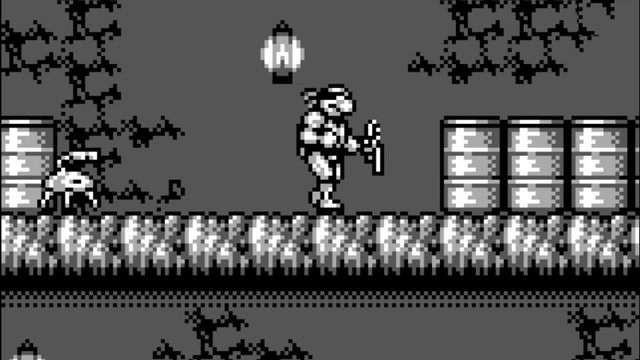 Starting in the sixth place in the ranking, we find Teenage Mutant Ninja Turtles III: Radical Rescue, a title that came for the fashion notebook in 1993. Within the turtle universe there have also been portable games to accompany the assortment of releases, and precisely We need to highlight in the list a Game Boy title that at the time went pretty unnoticed. Radical Rescue is a side-scrolling game that made sure to bring something new to the franchise by marrying the TMNT universe with the Metroidvania genre, and moving it away from its usual beat 'em up.
Unlike other deliveries, in Radical Rescue we play directly as Michelangelo, where we will not be able to select other turtles at the beginning and our purpose will be to rescue the three remaining Renaissance to unlock them as we go. Precisely in the eyes of orange turtle fans as a servant, starting the game so nothing could go wrong. Players can change their character as new puzzles and enemies are presented once unlocked, each having unique characteristics in the game. The title was distinguished by adding innovative elements of exploration Metroid style, where they gave us a map with different points of interest without knowing what awaits us in each of them. Therefore, the best way to discover where and what is to come on our map is to go out and explore. This aspect, until now, had not been exploited in previous versions, making this proposal much more original than its previous proposals. However, the number of levels was quite small and if you really enjoyed the game that meant that the game could be quite short. In this installment we will not see many of the emblematic villains of the series like Bebop, Rocksteady or the mythical Krang. Instead, we were included with new villains, who once again made this version more independent and original. We can say that Radical Rescue brought a refreshing air to its franchise away from the classic beat 'em up and that although it was not surprising on its own, it was a step forward for the era of laptops some time later.
5. TMNT: TOURNAMENT FIGHTERS (1993)
NES, SNES, Genesis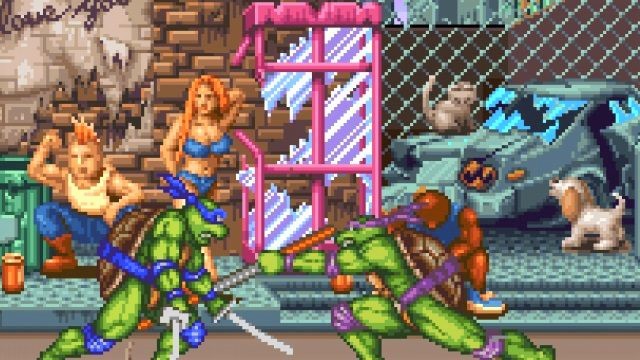 Tournament Fighters was launched in SNES as one of the best games of its time, when the green universe was already rooted in the genre beat 'em ups 2D platform. In Tournament Fighters, we live as turtles enter a tournament in which their nemesis Shredder has entered to prevent us from winning. It should be noted that some of his special attacks are quite curious, from Raphael's wave of fire, Donatello's Dragon Spirit, or the shocking orange combo to the rhythm of nunchuckus. On this occasion, we found 10 characters each with their own merits. The game follows the usual format, and this time, more similar to the mechanics of Street Fighter, where we must kick butts and get the victory. Here the challenge is quite interesting since we have different levels of difficulty to test ourselves. The variety of characters adds dynamism to the game, with friendly and colorful graphics, even over the years. The highlight of the game is its playability and the use of controls, being its big winners. All at the height of the games that Konami gave us in its golden age, with a unique sound and aesthetic section. In Tournament Fighters everything sounds and is exactly as it should, being a satisfying experience in combat, and that made Street Fighter fans feel at home.
4. TMNT: THE HYPERSTONE HEIST (1992)
Mega Drive, Genesis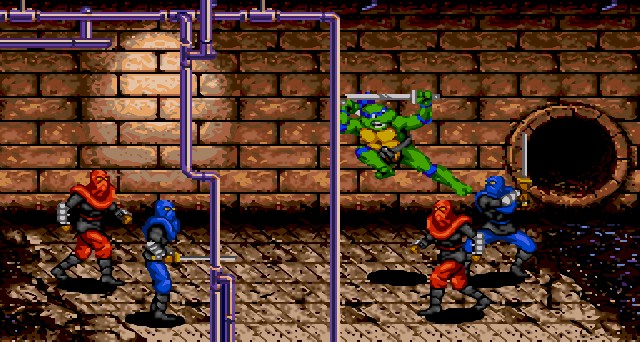 Launched in 1992, Hyperstone Heist was an adaptation of Konami's TMNT for Sega Genesis. While the game borrows some elements from its arcade version and its distant cousin SNES from Turtles in Time, it also adds some original levels.
The reason that Hyperstone Heist is on this list is obvious, and I mean Sega Genesis fans in the room. Konami initially had the videogame rights to make all of their TMNT titles, and so far they didn't play games for Sega. Fortunately, this changed and, in the mid-90s, it was quite common for a video game to be released for Nintendo and Sega consoles. So, finally, we could see the greens in Sega Genesis.
The title presents the usual plot in the franchise games. Shredder does his thing and the turtles retaliate and prepare to stop him. This in fact supposes the plot of each one of its games. Its rhythm and action is enjoyed as we move against waves of enemies. He is entertaining and has a good cooperative experience, but in addition the title also presents a higher difficulty curve compared to the other TMNT console games of the time, especially if we play on our own. As for visual aspects, Hyperstone Heist could be compared to SNES Turtles in Time, even though its Genesis palettes were not as vibrant or flashy. The fact is that Hyperstone Heist has been constantly compared and crossed out as little original and that comparisons are odious. It is true that it borrows many elements from other outlets, however it is still a solid title in its own right and brings together some of the best elements of Konami's TMNT in a delivery. This is one more reason to remember, especially for those who lived it in a Genesis.
3. TMNT III: THE MANHATTAN PROJECT (1991)
Famicom, NES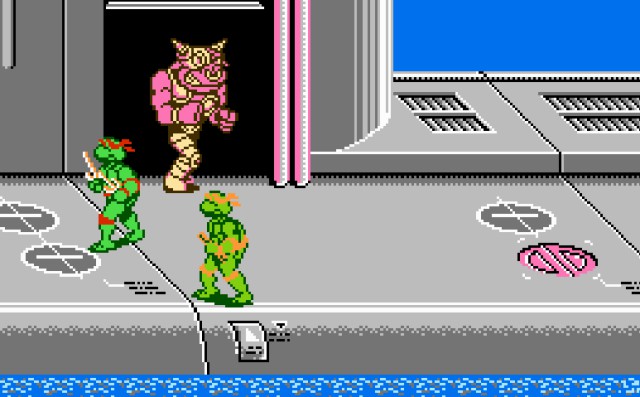 In the silver position, we found Teenage Mutant Ninja Turtles III: The Manhattan Project, a title that precisely did not receive much attention, and that in Spain we could not enjoy it until some time had passed. With improved controls and graphics, this game brought NES to its limits. The title was developed without wanting to take into account how many players could be connected in the game, in this case 1P and even 2P, and with an interesting addition, since it has two game modes to play with another person. On the one hand players can occupy the screen together or a second version where players could stick together while we advance in the game. This added an additional challenge for those who wanted it, requiring more coordinated fights instead of going through the screen at the same time and pressing the attack button to hull.
In this installment, Manhattan has been suspended in the air by Shredder and takes the journalist April hostage, while the turtles go on vacation to the beach. Despite a plot and mechanics similar to other outputs, in TNTM 3 we have a greater sense of connectivity between the levels, in which it feels as if one level leads to the next, instead of simply being random pieces that do not fit. This time we started the game on the beach, and we will go through channels and levels continuously until we reach the Manhattan bridge. While the levels themselves are somewhat simple, in this installment there is a lot of variety as far as enemies are concerned. With more than 10 bosses in the game, each with their own different styles, we can defeat them in a unique way that we will discover as we play. TNMT 3 cannot ignore it, being a fair and deserving title to mention in the ranking.
2. TMNT Teenage Mutant Ninja Turtles (2007)
Gameboy Advanced
One of the great beat'em up that Game Boy Advanced left us, a console that had such games, was precisely TMNT from Ubisoft, which knew how to move the classics of the nineties to a portable version of the most interesting. The good visual finish that the game had, the system of combos and destructible elements and the balance that was in action as we went forward made this game one of the great references of the license without any doubt, although many were unaware of his existence. In fact, Ubisoft had a hand that did not show later in other games as we have reviewed in the top of worst titles.
Unfortunately there is only one thing that fails us to raise it even higher, and that is that the title did not have multiplayer to control a second character that was on the screen of the hand of the CPU. That allowed us to create new combos and actions with this fighter, but it would have been the icing that would have been one of our friends. An essential game, in any case.
1. TMNT IV: TURTLES IN TIME (1991)
Arcade, SNES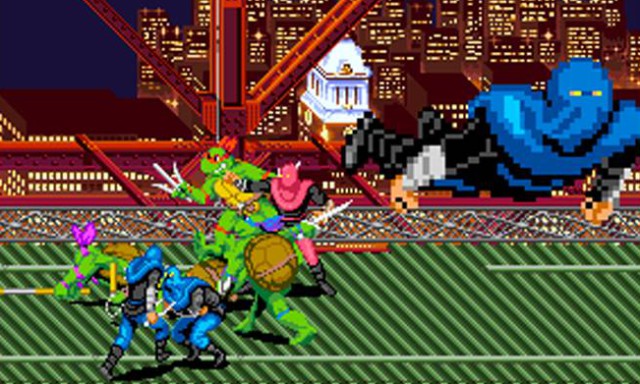 On the golden podium we find Teenage Mutant Ninja Turtles IV: Turtles in Time. Developed and published by Konami in 1991. If there is something clear about this installment, it really amazed how well the turtles were, being at the time one of the best adaptations of the animated series in a video game. Its vibrant and striking colors were evident, in addition to highlighting a more loose animations and great work on its backgrounds, being highly detailed. And it is that Turtles in Time was in fact the closest to bringing the turtles to life.
Players could guide the greens through a series of levels. The first took place in the streets of New York City, and as we went along, we were transported in different historical eras. Turtles In Time was in the arcades in versions of 2 and 4 players. If we had to hit it, it is that the SNES version only supported two players unlike the arcade version that included up to 4. With quite soft controls, the action is fluid and fast and the presentation is very good since the animations And music is your best bet. The sage of Nakamura knew how to take advantage of a good soundtrack that was both sickly catchy. With very successful sound effects, each one gets perfectly adjusted to the context of the actions and the turttle mania. Turtles in Time converted the TMNT universe and embodied it almost perfectly in a cartridge format, not only being one of the best games in the green universe, but also for being one of the most iconic and remembered of the 16-bit era .
A halo of hope for turtles?
Their arcade games and their first game in '89, brought them to life in video games. This, in fact, was only the beginning of his long career. We enjoyed their arcade games, and their first versions like nobody else, and they also gave us a few titles that are still in the memory of many. What happened to them? one of the latest raids, the TMNT of Platinum Games, could well be on the worst games podium
Although with better and worse titles, not everything has been negative for them. Taking into account their last exits, it must be said that we could see them quite well in their fleeting appearance in Injustice 2, and in fact we hope to see them again soon. Something that turtles have had during all these years is a valuable teaching where not everything goes. Let the companies take note.