The most popular annual event on the Niantic mobile app will be played this year from home due to the global coronavirus crisis in late July.
The Pokémon GO Fest 2020, this year's edition of the most popular event of the famous Niantic app for iOS and Android mobiles, will take place on July 25 and 26, although with the particularity that this time it will be played exclusively via online and from home due to the current coronavirus crisis. This has been announced by those responsible through an official publication as an update.
Completely reimagined virtual event
Thus, unlike last year's edition, which was held in cities such as Chicago, Dortmund and Yokohama, bringing together more than 600,000 coaches around the world, this 2020 will be a completely reinvented virtual event worldwide, with the possibility of participating no matter where you play from.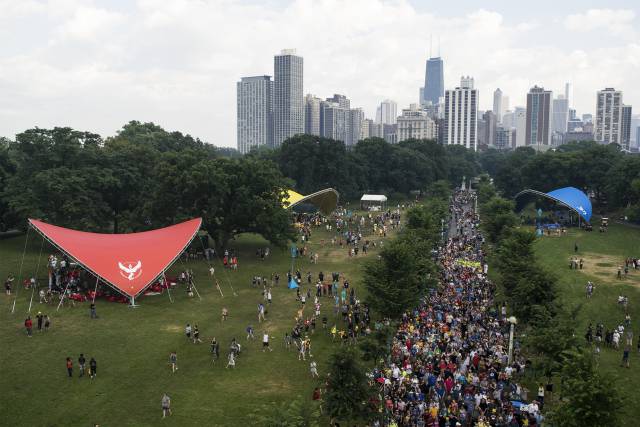 In addition, and for the first time, only a single ticket will be necessary to participate and thus take advantage of all the advantages and rewards of the event, such as Pokémon creatures and special investigations through a weekend full of news and content. On the other hand, players will be allowed to connect with other coaches to enjoy all the surprises that Niantic has in store this summer.
"Although we will miss the traditional Pokémon GO fan gathering, we will be delighted to bring a special Pokémon GO Fest experience directly to the comfort of your home. But playing at home does not mean doing it alone, "say those responsible.
Lastly, Niantic recommends regular Pokémon GO players to stay tuned to the company's official blog, as well as the Pokémon GO Fest website to stay up to date with all the news that will arrive in the coming weeks. "We are looking forward to sharing them with you. Until we can meet again in the same park and under the same sun: GO! ", Conclude its creators.