After Nolan's latest movie, we reviewed the best video games about inverted objects, metaphysics, entropy, time loops and parallel universes.
There is sure to be more than one Christopher Nolan fan in the room, so let us start with a memory, with a memento (ba dum tss). Do you remember that sequence from The Dark Knight Rises (the last movie of the trilogy) in which, in the middle of winter, Bane's henchmen make Gordon and the rest of the police walk on the thin ice sheet that surrounds Gotham? So that it breaks and they fall into the water and freeze to death (or drowned, whichever comes first, which we suppose Bane doesn't care). Well, those poor policemen are all journalists who try to mix film and video games. It's a slippery subject where we often screw up, step harder in one environment than another and … cataclysm, the ice cracks and we freeze to death (or drowned in our own pedantry). It has a special crime because journalists do not have a thug behind us pointing a gun at us. Or not always, at least. We go into that garden (that cold Hudson River) of our own free will. And we do it even knowing that there is a kind of Cold War between cinema and video games. A Quantum Cold War, like Tenet's. Because here everything revolves around that, how much. How many video games have a script at the level of the seventh art? How many video games did the same thing as that popular movie, but much earlier? So eternally. Like it's a Scarecrow nightmare.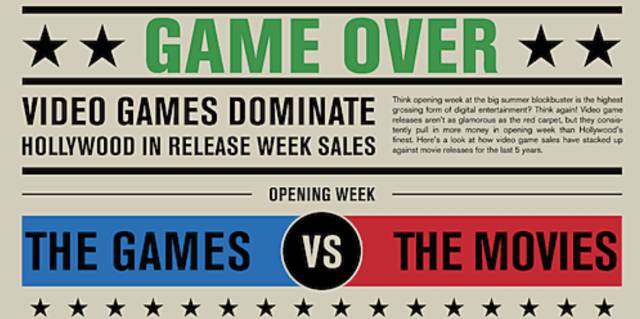 Header photo of the article "Do Video Games Deserve the Same Respect as Films?", Published by GameSkinny magazine in 2015. Sometimes we face both industries as if they were two fighters in a boxing match.
Let's take two examples. At the end of 2018 Netflix released its first interactive movie, Black Mirror: Bandersnatch, and many people were delighted with the proposal, such as Álex de la Iglesia himself. As a result of that generalized emotion, one of the sides of this Cold War appeared. A band made up of video game fans and in this shabby analogy we don't know if they are the capitalists, the communists, the men of the future or those of the past. But as Nolan says: "Don't try to understand it, feel it." The fact is that this side attacks Álex de la Iglesia and all those fascinated with Bandersnatch because they believe that their support for such a project is "an insult to video games." They argue that video games have always had that degree of interaction (or an even greater one) and yet Álex and company have never broken a spear for them. Complexed. But they are the same self-conscious who, moving on to the second example (and the other side), give you a list of Filmin films "that explain how little original and transgressive the script and the story of The Last of Us are: Part two". And whoever says the Naughty Dog game says one of Kojima or Quantic Dream. The pesky ones who always demand "a new and proper language"; those who treat videogames like a teenager who is yet to become independent. Both sides spend their days like this, constantly vindicating videogames before the cinema (or vice versa). if both industries had to compete instead of coexisting.
I clarify it because it seems that some incisive reader does not understand it. BANDERSNATCH is a live-action interactive series, not a video game, that's what's new. Assume the classic narration of consoles to the contents that fill the digital platforms.

– From the Church (@alexdelaIglesia) December 29, 2018
This article is not about that. I could, but no. This article comes in the hours after viewing Tenet, when one is still traumatized by what one has just seen. And this article also does not clarify whether the trauma is for better or for worse. David Lynch said in his book, Catch the Goldfish, that sometimes people complain that they have a hard time understanding a movie when in reality "they understand much more than they think." That sometimes cinema has something abstract, like music, and that the problem comes from "giving it an intellectual meaning, translating it into words." That is what frustrates us. Lynch also commented that if we talk about a movie with others, if we express ideas and doubts out loud, we always start to see things clearer. We arrived at new deductions and, by re-comparing them and putting them together, we progressed a little more and more. And another little, and another. And maybe they will come to some conclusion. That it would be valid ". Well, we have not reached any conclusion with Tenet. And it will not be because we have not talked about it, which has even monopolized the WhatsApp group of the newsroom. We are still as lost, confused and in shock as when, half an hour after the credits finished, the people in charge of the cinema asked us to leave the room the hell of a time. We have not reached any conclusion, but we have remembered other moments in which we felt something similar … at the controls of a console.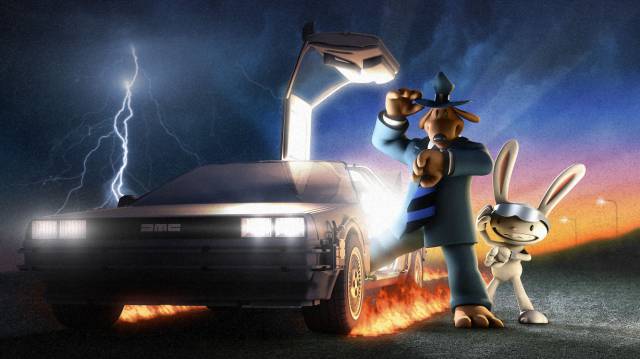 When cinema and videogames dialogue, things as special as Sam & Max come out.
The memory of video games that offered wonderful and similar experiences has appeared in our heads. And that's what this article is about. To remember and share them. So please, no one interprets it as that Tenet has no merit because "we've seen that before." Nor is it an altar to Nolan, nor a vindication of the video game industry. It is not an invoice for those who still do not understand that it also contains equally captivating and convoluted stories. It is just a compilation of memories and names. A list of companion titles for lovers of temporary paranoia; for those who seek even more entropy and metaphysics in their lives. Did we need four paragraphs to clarify this? Probably not, but we wanted to share this little reflection on two industries that we seem bent on getting discussed instead of letting them talk. You have also entered an article related to Christopher Nolan. That it was going to be too long, dense and explanatory, you should have taken it for granted.
Tenet's algorithm in video game version
If you have seen the movie (it is better for you, because the article is full of spoilers about it) you will know that in Tenet there is a thing called "the algorithm", a set of pieces of hardware that, together, you know how, take the form of a giant screw and can trigger the end of the world. It is an artifact of mass destruction that was separated into nine parts scattered throughout the world so that no one can ever find and unite them. In honor of it, in honor of that algorithm, we have reduced this list to nine games. Nine works of various kinds that, if you play them in a group in a marathon plan, the most likely thing is that they will have you talking backwards and needing an oxygen cylinder (or was it dioxide?) For the rest of your life. We have no proof. Nor do you doubt. In any case, use this report with caution.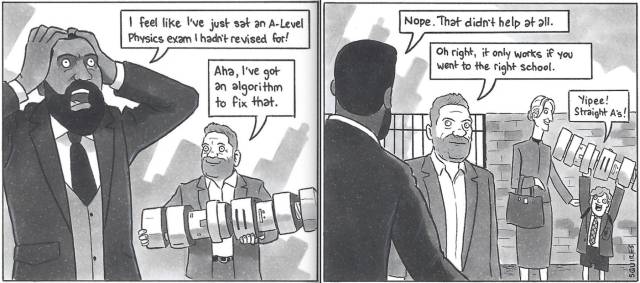 Cartoon by David Squires trying to understand Tenet for Little White Lies magazine. We advise that our "game algorithm" may have the same effects.
Part 1. The Tenet game that never existed
Taking into account that Tenet is going through a world cataclysm that has not yet happened (because it is about that, right? !!) and that there are organizations that have not yet been created, or shots that have not yet occurred , this compilation of similar titles has to start forcibly with a game that does not yet exist: Tenet's official video game. And you who thought there was nothing more pretentious than those first four paragraphs! Imagine that we go back to the 90s or the beginning of the 2000s, when every film premiere that prided itself had its own video game adaptation. Or better yet, imagine that we are not going back, but that we send youtuber Joe Von D to that dark time that gave us "" "adaptations" "like those of Fighting Club and Charlie's Angels. Who is Joe Von D? A developer who has just started on YouTube and is dedicated to sharing tips and tricks on his channel for working with Unreal Engine 4. And at the same time, one of the first people to try to nail Tenet's temporary reversal effects in a video game.
Based on the movie, Joe made a fascinating video for his channel explaining how to make objects with the time spent. A video in which, after twenty minutes talking about programming, interfaces and matrices, or what is the same, after twenty minutes of which we don't even understand dad, he shows us some of the situations that he has managed to generate. It still lacks a lot of details to make it exactly the same (the fired ammunition would have to go back to the magazine, for example), but the mechanics it exposes are still worth seeing, most of which seem to come out of the universe of the film. If a single person is capable of doing something like this, the plan is simple: send it back to the past, when there was money in the bucket for film adaptations, and once there, get a developer to get caught. Get them to give you the resources and staff to work on an adaptation of a movie that doesn't exist yet. (Well, okay, yes, in our heads this all sounded much more fun and pausible, but still, the video is still worth it and being the first piece of our algorithm). We advance it to the part where the interesting begins:
2. Braid
One of the most used phrases to talk about Tenet is the one pronounced by the character of Clémence Poésy at the beginning of the film. "Don't try to understand it, feel it." With Braid, possibly the closest game to Nolan's work, something similar happens. It went on sale more than a decade ago (in 2008) and many of us are still racking our brains trying to fit all the pieces of the puzzle. Its creator, Jonathan Blow, claimed to be unable to explain the story of the title in words and commented that it was "something great and subtle at the same time, something that resists being looked at directly." For him "the important thing is the trip, not the destination", a reflection that he shares with Nolan and that the poet Constantino Cavafis captured perfectly in one of his most famous pieces, Ithaca. "When you start your journey to Ithaca / ask for it to be long / full of adventures, full of experiences …".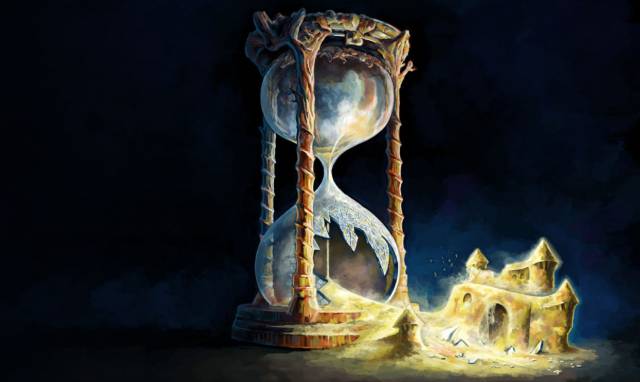 Braid (2008). For those who want a master's degree in temporarily inverted objects.
That's exactly what Braid is. A poem that lasts five, six hours, and that did not take any more to become one of the most unanimous masterpieces in the world of video games. It is a side-scrolling puzzle and platformer adventure in which we can rewind time and undo our actions, our mistakes. So far everything seems simple and relatively normal, but soon objects that are immune to this power appear, objects that never "rewind"; or levels in which time flows forward if we move to the right and backwards if we go to the left; or phases in which if we rewind a shadow appears that unfolds from our protagonist and performs, in a kind of parallel reality, the same actions that we did before going backwards (the temporary clamp movement!). Throughout its six worlds we are surprised again and again with the variety, ingenuity and originality of more time-related puzzles and games than we thought possible. If you were fascinated by Tenet's time inversion and reversible objects, you have to give Braid a try because it takes that kind of practice to an unprecedented level of depth.
All this is spiced up by a cryptic and messy narrative in which, when the time comes, we will have to do like John David Washington, Robert Pattinson and Elizabeth Debicki. In other words, go through some level "in the opposite direction. Retrace our steps and redo the adventure while we endow things with a new meaning and understand what until that moment eluded us. But even then we won't stop wondering what Braid is trying to tell us. What is behind those levels that would pass through canvases and all their temporary gibberish? Is it really a reflection on the development of the atomic bomb and its indelible mark on human consciousness, as some say? (Another potential bond with Tenet that I hope someone will explore and study). Because deep down it could also be an invitation like 500 Days Together, the famous Marc Webb movie. An invitation to see things differently, from a different perspective, and reconsidering who is good and who is bad in a story. Or to wit, maybe it's just a comb. The manga crossing that dedicates a small independent title to Super Mario Bros., Miyamoto and the rest of the video games that make up the status quo of this industry. Be it one thing or another, understand it or not, Braid feels. Be careful with your final level:
3. Prince of Persia: The Warrior's Soul
There's a moment in Tenet where John David Washington and Robert Pattinson dress up as Agent HUNK, the character from Resident Evil. Both actors don their Umbrella Security Service leader outfit and spend time on themselves. In that sequence they tell the protagonist over and over again that, while he is going the other way, it is essential that he does not cross over with "his other self", with the version of himself that goes forward in time. If it does, the result could be the end, "annihilation." From that moment in the film it is difficult not to think about the Prince of Persia saga, and more specifically about El Alma del Guerrero (2004). That installment based its entire structure and dramatic arc on an identical situation. As Tenet's "Protagonist", "the Prince", who also has no name, spent the whole adventure going through portals that took him from the present to the past and vice versa. The thing was easy to understand until, after halfway through the game, the Prince donned his own version of the HUNK costume, a terrifying black mask that then turned him into the Sand Specter. As Guille Jiménez would say in these times of Playoffs, from here "we are crazy." Turned into the Specter, the Prince … did he double? Did he reverse? It is the same, he went back in time and began to coexist with his other self, with an alter ego that he had to avoid while changing all his decisions and correcting his mistakes. Do you remember that fight that the protagonists of Tenet have with themselves without knowing it, the one at the airport? They were the most recurrent in Prince of Persia: The Warrior's Soul.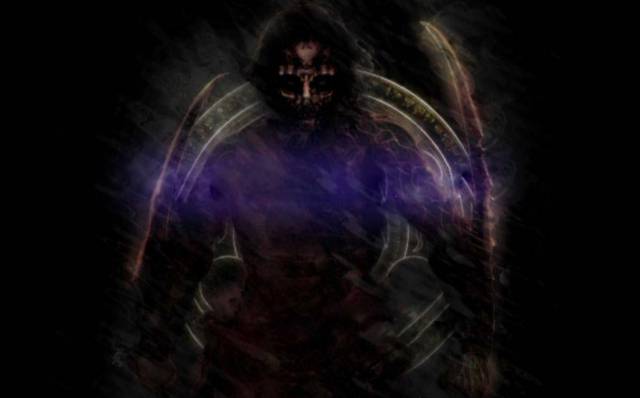 Prince of Persia: The Warrior's Soul (2004). For those who seek to meet their "me from the past".
There will be those who think that we have screwed up the game with so much spoiler and explanation, but nothing could be further from the truth. The story of that installment had several possible endings and was full of surprises and paradoxes, especially appreciable for those who had played the rest of the saga. In fact, his script generated as much debate as the ending of Origin. Many think that, with so much time jump, Ubisoft took the odd license and took more than one rabbit out of the hat. Whether he did it or not, Prince of Persia: The Warrior's Soul remains a highly recommended title that subsists beyond its ties to Tenet. A few months ago we studied it as a paradigm of the edgy video game, commenting that there are few things more violent and uncomfortable in the history of this medium than the change in tone and register that Ubisoft marked with that installment. With it we went from the color, magic and romanticism of the first, Las Arenas del Tiempo (a cross between The Thousand and One Nights and Sinbad el Marino), to a sequel in which everything was darkness, heavy metal, half naked aunts and nightmare monsters. Like walking into a teenager's room, wow.
Part 4. Life is Strange
That scene. That kind of scene. Robert Pattinson walks off in the direction of a helicopter and then John David Washington notices the red pendant on his backpack. His gaze is clouded and his voice breaks. He calls out to Neil (Pattinson's character), who turns and stops. They both share a look that says it all. They speak. Even they don't understand what, but it doesn't matter. A thousand and two questions go through the protagonist's head. In the movie theater, we forget to breathe. What should I do? What can you say? Would he have to save his partner? Prevent him from heading toward a fatal destination with that trademark smile of his? Yes, it seems reasonable, but … what if he succumbs in return? What if doing so jeopardizes the integrity of the mission, throws everything away, and triggers the end of the world? Why do you have to choose between saving the life of a friend, a life so important to him, or saving the life of millions of other people? Who decided that the end justifies the means? Does a person deserve to face such a dilemma? How do you go ahead with that charge of conscience? "Can we change things if we act differently?" Asks the Protagonist. "What happened happened. Which is a way of saying that we have hope in the way the world works. It's not an excuse for doing nothing, "Neil answers. They both keep talking, share another look, nod and say goodbye as if nothing had happened. But everything has changed and our hearts have been broken.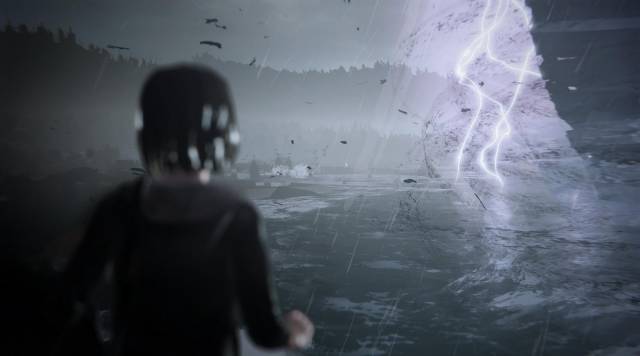 Life is Strange (2014). For those interested in more stories with climate change in the background and in dialogues like the one held by Robert Pattinson and John David Washington at the end of Tenet.
That scene. Those kinds of scenes are what make up the heart of Life is Strange (2014, Dontnod Entertainment), a game that has much more in common with Tenet than it might seem at first. The protagonist is not a spy who wears the same perfume as James Bond, but a teenager who has … well, the typical problems of any teenager. She doesn't quite fit into class, her future is not clear at all, and on top of that she has just returned to the town where she grew up; a place with which he had cut ties and where time has taken its toll on his friendships. However, Max Caulfield (the teenager) will soon be pushed to the limit and discover that he has the power to go back in time. A power that he can use for nonsense, yes, for something as stupid as guessing the answer to his teachers' questions, but which also serves to save lives. In Life is Strange, time is not reversed (it is only rewound) and shots are not hit, but still you have to make decisions just as hard (or more) than the one at the end of Tenet. Through blows we will learn that our powers have their limits … and their consequences.
The game is pure emotion and feeling, a story that questions that you cannot put doors to the field and find the walls of the fish tank in which time resides. Furthermore, as in Nolan's film, the problem of climate change looms at the very bottom, responsible for a future that looks bleak in both works and universes. There have been many graphic adventures of the style in recent years, but alongside The Walking Dead, Life is Strange is arguably the most important of all and one of the main reasons that Dontnod has taken over from Telltale Games as queen developer of the genre. . Its characters, its soundtrack and the themes it touches and makes visible are already enough argument to give it a try, but now there is also the feeling of déjá vu that occurs when we go up to the Arcadia Bay lighthouse and what we remember is the last smile of Robert Pattinson.
5. TimeShift
A few weeks ago, the GameSpot partners had the opportunity to interview John David Washington, Robert Pattinson and Elizabeth Debicki. Obviously, being a medium dedicated mainly to video games, the actors were asked about their relationship with them. Debicki's was reduced to "a Harry Potter game that she became obsessed with when she was little" (we would bet everything on the mythical Harry Potter and the philosopher's stone); and that of Pattinson to Final Fantasy VII, in which he found "his first love", Aeris, with the depression that this entails (is it spoiler again now that the remake has come out?). The most interesting answer was that of John David Washington, who confessed to a regular player and explained that this was one of the reasons why he liked Tenet so much. He thinks the whole movie is like a frenzied first person shooter that puts the audience at the center of the action. "Even the name of my character," the Protagonist, "is like saying to the people, to the audience members, that the protagonists are them. Everything he goes through is also passed by the public. You completely get into the skin of the character and experience everything from him. If you are confused it is because he probably is too. And if he feels something I hope they feel it ", explained the actor. Come on, it's time to put an FPS in this algorithm of ours. The names of TimeSplitters, Titanfall 2 and Singularity have crossed our minds, especially the latter, which allowed objects in our environment to age and rejuvenate, but we believe that it makes more sense that today the chosen one is TimeShift.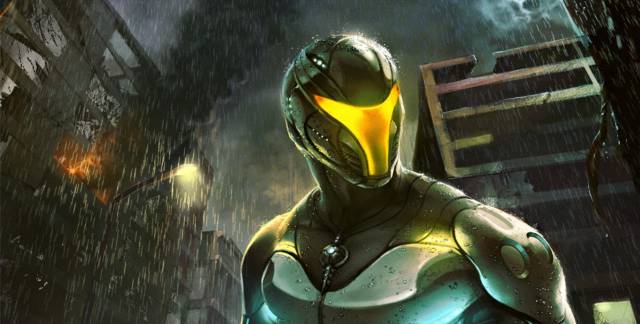 TimeShift (2007). For fans of shooters focused on time management and those who want to face enemies who also manage it.
We are not talking about a great title, why fool ourselves. The poor man had a discrete graphic section and a null story. To give you an idea, after killing the final boss there was no closure whatsoever. Only one soldier appeared there, he released a "Soldier? Whoever you are … thanks "and the credits skipped. Not even the NPCs knew who the hell we were and what we were doing there. On top of TimeShift it had to come out in the middle of 2007, coinciding with Halo 3, Call of Duty 4: Modern Warfare, Crysis and The Orange Box. Almost nothing. Even the legendary Haze (…..) would try to eclipse it a year later by copying the cover. But against all odds, TimeShift left a good memory in the memory of many people and it was due to its temporary mechanics. It was a shooter with a very competent gameplay in which we could slow down time, stop it completely or even rewind it and make it go backwards.
When talking about Tenet, ThimeShift comes to mind before TimeSplitters and Singularity because, unlike in these, in it we were fighting humans and the setting had a military touch much more similar to that of the final battle of the film. Moments like those of the wall being rebuilt or the building that falls have their echo within the Saber Interactive game. But above all, we have chosen it because in it we were not the only ones with powers. Maybe it wasn't as cool as the ending of Tenet, where we had the red and blue teams, with people flowing forward in time and people going backwards, but in TimeShift we sometimes faced enemies who also they knew how to slow down time (and therefore seemed to have super speed before our eyes), and there was even an online mode in which only one player had powers and the rest tried to kill him. If there is an FPS whose shootings are reminiscent of the climax of Tenet, that is TimeShift, which still differs a lot from the film and makes us dream of a proposal more similar to it and with production values ​​according to it.
6. BioShock Infinite
Throughout the more than 150 pages of Tenet script, there is a concept that is mentioned repeatedly. It is the grandfather paradox, a time paradox that asks what would happen if a person travels back in time and murders his grandfather before he has children. After all, killing the grandfather would cease to exist the grandson, who is the person who had traveled through time. But of course, if "the murderer" ceased to exist, we would not have had a crime either, so the grandfather would have offspring and the psychotic grandson would be born again. A commotion of biblical proportions that reminds us of the lessons on paradoxes that GLaDOS gave us in Portal 2. Not to mention that much-watched conversation between friends with an extra beer, "Hitler's paradox". Because, just like grandfather's, if you travel back in time and kill Hitler before he causes World War II, aren't you also ending the purpose of your mission and maybe even with the invention of the machine that has allowed you to travel? H. G. Wells, the great teacher in these struggles, recognized that they are desperate puzzles, lines of thought that lead to dementia. And at the same time, "he cannot imagine the strange delight these intellectual desires produce." Yes, Wells, we do imagine them because similar follies also intoxicate and captivate us, and that is why it is impossible for us to talk about temporal paradoxes and alternative realities without thinking about BioShock Infinite (2013). Ken Levine's shooter may not be the favorite installment of the saga for a large group of his fans, but that does not mean that everyone recognizes the memorable journey that it entails, with one of the best and greatest endings that they have brought us the videogames. Of the largest … and of the most dense, confusing and fascinating.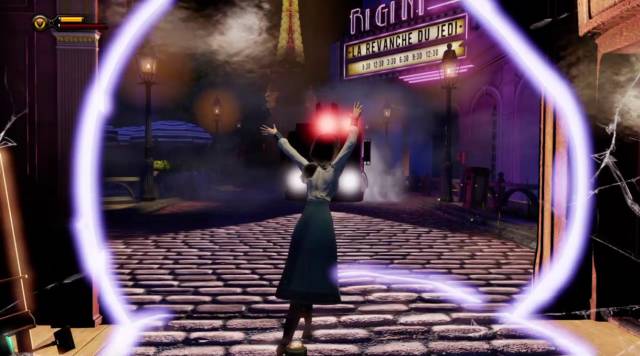 BioShock Infinite (2013). For those who want to lose their minds based on temporal paradoxes and alternative universes.
The game is a physics lesson taught by two of its characters, the Lutece brothers. A practical lesson on what constants and variables are, as well as on Einstein's theory of relativity and his discovery of the fourth dimension that makes up our world: time. The BioShock Infinite story is based on the search for Elizabeth, a young Rapunzel captive in the depths of Columbia, a city suspended in the air thanks to the advances of its scientists and engineers. Elizabeth has a skill known as "tears", a kind of wormholes that allow us to jump from one dimension to another, in the manner of the famous Einstein-Rosen Bridges. Thanks to the tears we know the multiverse and, with it, the infinite, parallel, bubble and mathematical universes. We were taking the grandfather paradox to a new level. The question was no longer what would happen if I travel back in time and kill my grandfather, but what would happen if I kill my "grandfather from another dimension". Hearing the song Will the Circle Be Unbroken many of us are able to remember the foolish face that the end left us while we tried to assimilate those last two hours, simply brilliant.
7: Blinx: The Time Sweeper
One of the things that is never clarified in Tenet is how inverted objects are created. Weapons, for example. And when we say "how" we mean who is the concrete and physical person who does it, where and using what gadget. We can imagine that it is some subordinate of the bad guy, Andrei Sator, and that they use machines similar to those that invest time in people, but little else. There are many implicit things, yes, and it is not particularly relevant information, far from it, but it invites you to pull your imagination. It opens a door to madness and speculation, to fantasy. And if Santa Claus has reindeer, gnomes and elves in his charge who do his dirty work (such as wrapping gifts – which he is not good at – or chopping coal – which makes him lazy), why Andrei Sator wasn't he going to have other magical creatures to do his homework for him too? If you even pay in gold bars! It is at that moment that one thinks that there could be a "Factory of Time" in which they work, well, let's say, let's say a kind of cats with boots. The factory would even have a cleaning team, like all factories, and they could be called "the Time Sweepers." And there could be a security team to prevent possible thieves, which in turn could be called pirates, "Pirates of Time." In short, at that moment one starts to think about Blinx: The Time Sweeper. A nice 2002 platformer that for a time turned its feline protagonist into "the Xbox mascot", of which it was exclusive. A worthy rival for Crash, Spyro and company that unfortunately has not had continuity and that was born from the hand of Naoto Ōshima, character designer of the caliber of Sonic and NiGHTS (and be careful because he has a new title on the way, Balan Wonderworld, for 2021 ).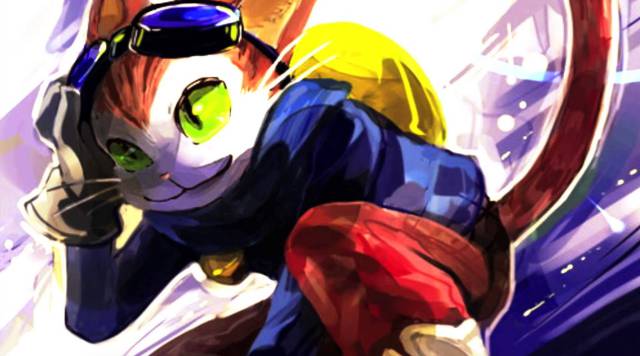 Blinx: The Time Sweeper (2002). For those who have a cat.
Blinx: The Time Sweeper is as particular an approach to the concept of "time" as Tim Burton and Henry Selick to the concept of Christmas. Blinx may not be as brilliant as the Jack Skeleton film, but at least it is different from the rest of the proposals on this list. We are talking about a three-dimensional platform with a nice cartoon aspect and a rather simple and simple plot. Despite the latter, the game creates a universe that is overflowing with originality and in which absolutely everything has to do with the flow of time. A universe, by the way, inhabited by the Time Sweepers, officials of the Universal Clock; a species of earthly cats that walk on two legs and possess an intelligence comparable to that of humans. Inspired by Luigi's Mansion (released just three years earlier, in 2001), the game's creators equipped their cats with so-called Brooms of Time, "space vacuum cleaners" that they always carried on their backs. With them they went out in search of the Time Pirates, the thieves who endangered the entire race … cat?
Aunque de concepto parezca una chorrada —una chorrada perfecta para el público al que iba dirigida—, la jugabilidad de Blinx era algo así como un prototipo de Braid en tres dimensiones y cuatro años antes. Jonathan Blow nos colgaría de una soga si leyera esto (con razón), pero como probablemente no lo hará, escrito queda. Es una exageración, una hipérbole con patas, pues nunca llegó a estar tan pulido e inspirado como la obra de Blow, y por supuesto no alcanzó sus niveles de profundidad, belleza y desarrollo en lo que a poderes respecta. Sin embargo adelantó algunos de sus conceptos. Lejos de limitarse a parar o rebobinar el tiempo, Blinx también lo aceleraba, tenía objetos que alteraban el flujo de lo que hubiera a su alcance e incluso creaba sombras de sí mismo que repetían los movimientos marcados previamente. Es decir que a lo tonto tenía mecánicas igual o más elaboradas que las de muchos juegos posteriores, como Ratchet & Clank: Atrapados en el tiempo. Sumémosle que faltan propuestas así en el catálogo de Microsoft (por lo que merece una reivindicación) y ya sobran los motivos para meterlo en nuestro algoritmo.
8: Outer Wilds
No se preocupen. Sabemos que mañana mismo nos van a despedir por no mencionar aquí The Legend of Zelda: Majora's Mask, pero la lista estaba quedando muy millennial y no era cosa de estropearla. Por eso hemos decidido que la penúltima pieza de nuestro algoritmo sea Outer Wilds (2019). Por eso y porque incluso Mia Farrow se ha declarado fan del título en las últimas horas. Tampoco vamos a negar que es difícil vincularlo con Tenet (hay que hacer algunos malabares para ello), pero por intentarlo que no quede. Outer Wilds viene a rellenar uno de los temas que teníamos pendientes en lo que a la aplicación del tiempo se refiere. Nos referimos a los bucles temporales, la piedra angular de su experiencia. Y ofrece una curva de aprendizaje, un proceso de asimilación de la información y de lo que está pasando, que sí podría relacionarse con el vivido por el protagonista de Tenet. Porque todas las piezas para resolver la historia están ahí desde el principio, pero solo nos daremos cuenta al ir avanzando. Algo parecido a lo que ocurre en The Legend of Zelda: Breath of the Wild, que nos permite ir a por el jefe final desde el comienzo (otra cosa es que tengamos éxito en nuestro empeño). Y el interés que despierta en nosotros no es solo gracias a los bucles temporales, sino que hay presentes muchos más elementos relacionados con el mundo de la física, como la ley de la gravedad o la mecánica cuántica.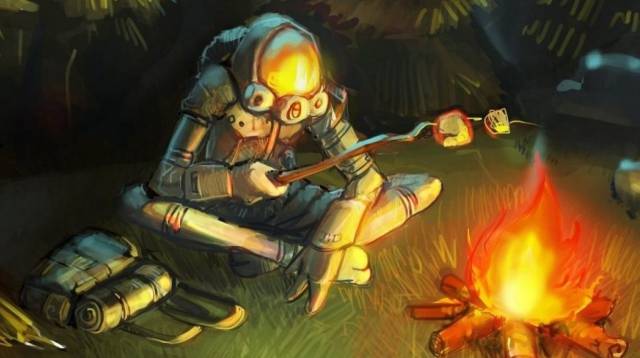 Outer Wilds (2019). Para los amantes del Día de la Marmota (Atrapado en el Tiempo) que ansían vivir en un bucle temporal.
A grandes rasgos, el juego nos suelta en una órbita de cuerpos celestes por los que podemos desplazarnos a bordo de nuestra nave. Tenemos total libertad para ir hacia donde queramos, explorar y hablar con quien se nos antoje. Al menos hasta que, al cabo de 22 minutos, suena una melodía de las que te congelan el alma, como el despertador del móvil. Entonces el Sol explota y arrasa con toda la vida de la galaxia. Ahí es cuando Outer Wilds se reinicia, como ocurre en juegos como Minit o el inminente 12 minutes. Tendremos que volver a revivir esos 22 minutos… pero ahora ya sabiendo lo que va a suceder. Eso nos otorga un sentido de urgencia, un miedo visceral que nos impulsa a descubrir cómo evitarlo y cómo salvar la galaxia, si es que se puede. Un desafío intelectual complicado y no apto para todos en el qu cada 22 minutos son distintos de los anteriores gracias a nuestra experiencia. Una propuesta tremendamente satisfactoria para los amantes de las aventuras gráficas, más si son de aquellos que odian las ayudas y que los desarrolladores les pongan anteojeras como a los caballos. Es una epopeya inimaginable, tan original y enrevesada como la que vive John David Washington al pasar de ser un agente de Tenet a su creador, y todo ello sin saberlo. Solo os queda poneros el Tick-Tock de Zimmer en Interstellar mientras jugáis para terminar de echaros a llorar.
Parte 9: Chrono Trigger
Y llegamos al final. A la última pieza de nuestro algoritmo y la más importante. En esta nos vais a permitir tomarnos una licencia ya que no vamos a buscar lazos en común con Tenet (y eso que los habría: el pronosticado fin de la humanidad, el mal que viene del futuro, el "momento Pattinson" con Crono…). Bastante nos van a recriminar ya meter Blinx y no obras del calibre de Day of the Tentacle, así que la parte 9, la que hace funcionar al resto, no puede ser otra que Chrono Trigger. Una de las primeras joyas de Squaresoft y un imprescindible del catálogo de SNES que lleva siendo un must have para los amantes de los JRPG desde su lanzamiento allá por 1995. Para muchos el mejor juego jamás hecho sobre los viajes en el tiempo. Y sí, lo de Tenet no son viajes en el tiempo, lo sabemos, pero ñiñiñí. Es una licencia con la que llega el momento de dejar de leer para disfrutar con un vídeo que inyecta nostalgia al corazón y explica por qué tiene que ser Chrono Trigger el encargado de cerrar este pequeño homenaje a los momentos Tenet de los videojuegos. Esperamos que aún conservéis la cordura, que no desencadenéis el fin del mundo con nuestro algoritmo y, sobre todo, que os haya gustado el viaje.