We analyze Twin Mirror, the new from Dontnod Entertainment, a narrative adventure now available on PC, PS4, Xbox One, PS5 and Xbox Series X / S.
The Dontnod Entertainment project that began as episodic and suffered more than one delay finally reaches our PCs, PS4 and Xbox One consoles and the new generation, with PS5 and Xbox Series X / S. This new narrative bet in the form of a video game, Twin Mirror, follows in the wake of other productions of the French studio to present us with a daily story with certain paranormal elements. Even so, does it measure up to others like Life is Strange or the recent Tell Me Why? We tell you, in detail.
Sam Higgs and the return to Basswood
A couple of years after his eventful departure from Basswood, Sam Higgs returns to his hometown to attend his best friend's wake. However, grief is not the main feeling that clouds his mind, but guilt and resentment roam the protagonist's mental palace. Since he left, he hasn't talked once to his friend, who ended up dating his old girlfriend and landing the local newspaper job Sam had always longed for.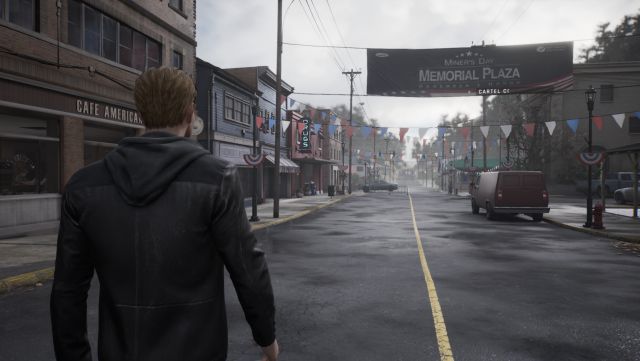 He manages to put everything out of his thoughts as soon as his friend's daughter shows her concern about his mysterious death. Apparently it was a car accident, but the little girl believes that there is something else behind the matter and that it really is a murder. With clear references to the famous Twin Peaks by David Lynch, the detective and journalistic spirit of Sam will awaken and using it we will have to accompany him throughout the five hours in which the plot will unfold in its entirety.
It seemed a bit concise to us and the reason may be in the fact that it was initially planned as an episodic game. This, added to the delays it has suffered in its launch, may point to problems in the development of the title. However, it is appreciated having short stories that go to the point to be able to intersperse our games of long works with adventures of this style, which we can complete in an afternoon or two.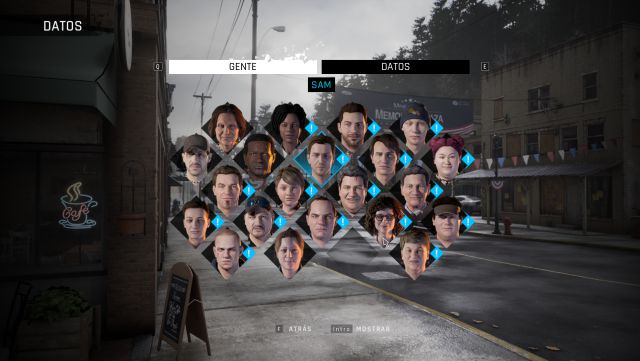 On the other hand, and without going too far into the Twin Mirror argument in order not to enter the land of spoils, we must mention the familiarity and everyday life that is felt when exploring Basswood. Despite not being a very large stage, but rather a series of small connected spaces, we will find several very mundane characters whom we will feel we have known forever. Personally, we haven't really gotten to connect with any of them, but other types of players probably find broken loves, friends and acquaintances with whom they can identify.
The Mental Palace and the protagonist's double
As you may know if you have played a Dontnod Entertainment title, the playable scheme of these narrative adventures is quite simple. We can witness a series of cinematic scenes, move freely through certain spaces to explore each corner, have conversations in which we are presented with various defining decisions and solve certain puzzles whose complexity is not too high.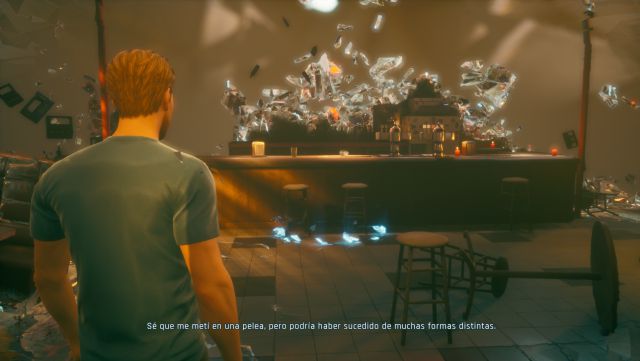 In Twin Mirror all this is present. The riddles that we find are not too innovative, since they fall on the typical ones that we have already seen previously in works of these characteristics, such as, for example, finding the password of a locked PC or a safe. However, the new Mind Palace mechanic turns all these situations into something more interesting and different from the controls. As a curiosity, this concept comes from a metaphor that Saint Augustine (saint of the Catholic Church) composed to refer to that virtual place that only exists in our imagination and through which we divide our thoughts into various ordered rooms.
In Dontnod's game this translates into certain key and investigative scenes, in which Sam must collect his thoughts and investigate a certain room to display all possible variables of what could have happened there. In this way, you can recreate the scene and thus discover the truth that is hidden in your cloudy memories. On the other hand, we will also have somewhat cryptic sequences in which Higgs is trapped in his own mind and from which he must escape after overcoming a maze of mirrors, doubles of himself and other obstacles.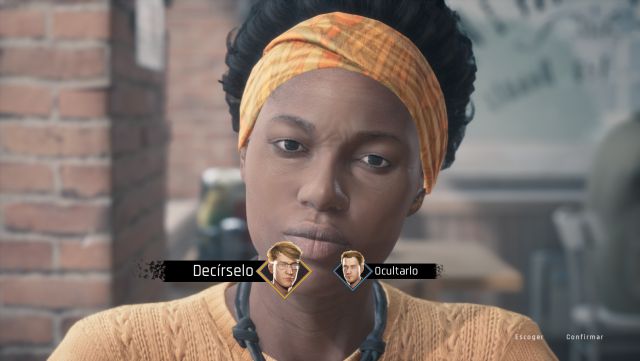 In addition to the Mental Palace, the other novelty that Twin Mirror brings is the double of the protagonist. He will be there from the beginning to whisper his own insight into Sam's ear and help him decide what to do in each situation. We can hear him or not, as we will be the only ones who will hear his chatter. Depending on what seems most logical to us in each situation, we can choose one or the other decisions, which, as you well know, will end up leading to one end or another that can change substantially depending on the direction we take.
A graphic section below expectations
Graphically, Twin Mirror has seemed too simple and below the expectations we have for a title that reaches the doors of the new generation. In our case we have played it on PC and despite being able to move it in Ultra, details such as shadows, contrast and definition of stage elements and characters have seemed to us of a rather mediocre quality (as you can see in the next image). We know that Dontnod's works do not seek graphic realism, but even so it has seemed to us that this installment is not at the same level as the recent Tell Me Why, to name one example.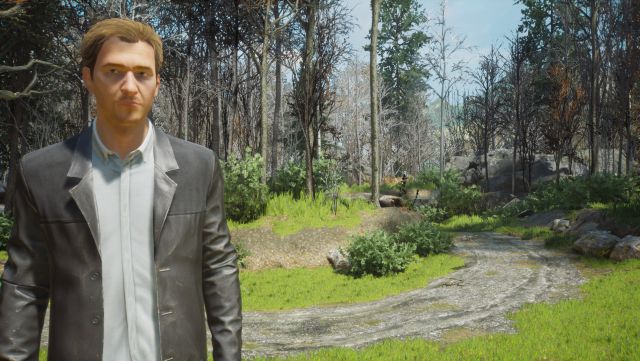 As for its technical section, we have run into the odd bug, but luckily none of them have prevented the progression of our game, so we do not consider them serious. In fact, they could be solved with the arrival of future patches in which we do not doubt that the development team is already working.
Finally, its sound section contains an OST with original themes that will accompany the action in each scene and help us to enter the environment that arises at each moment. The cast of dubbing actors and actresses, with voices available in English at the moment, is not bad at all and despite the fact that the location could have been a point above its current state, it fulfills its role and we found no serious grammatical errors in Spanish, so Dontnod's work is perfectly enjoyable in this sense.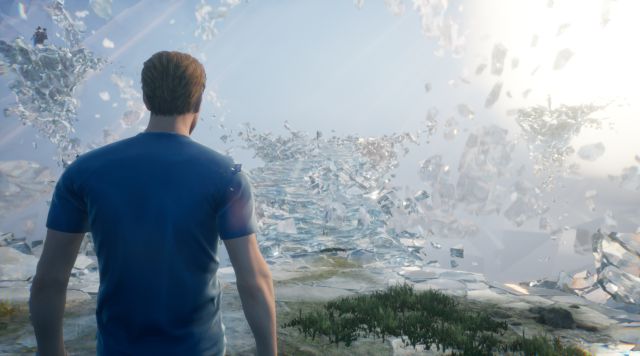 Note: 7
CONCLUSION
Twin Mirror is the new from Dontnod Entertainment, masters in creating narrative works in video game form. However, we believe that the work at hand is below others such as Life is Strange or the recent Tell Me Why, since it presents a somewhat predictable story and a cast of characters with whom we have not managed to connect. Where it really shines is in its innovative mechanics, the Mental Palace and the double of Sam Higgs, which will give a lot of play to allow us to interpret the plot in a different way and make various decisions that will change the course of the story and lead to one end or another. . In short, it is a recommended work for all those who love the genre but, yes, it would be advisable to lower our expectations a bit before we get to the controls of the new proposal of the French studio.
THE BEST
The original mechanics of the Mental Palace and the Double
Certain conversations and well-managed situations
A concise duration that is appreciated in titles of these characteristics
WORST
A somewhat simple story without big plot surprises
A cast of characters that fails to mark us
A graphic section that is not up to reaching the doors of the next-gen