Subscribers to Amazon's premium service will be able to get Fatal Fury Special, Samurai Shodown 2, Art of Fighting 2 and many more games.
Today we told you that Amazon has wanted to celebrate Pac-Man's 40th anniversary with Pac-Man Live Studio for Twitch, a game created together with Amazon Games Studio. Well, Amazon is still celebrating with Neo Geo's 30th anniversary; So much so, that it has announced a fantastic promotion with which to get up to 22 SNK video games through Twitch Prime, an offer with which subscribers to Amazon's premium service can get hold of titles from such legendary sagas as Fatal Fury, Art of Fighting, Samurai Shodown and many more completely free of charge and keep them forever, whether or not they continue to maintain this subscription.
Twitch Prime celebrates Neo Geo's 30th anniversary
Of course, as usually happens with this kind of promotions through Twitch Prime, there is a period of time in which to add free games to our profile. Thus, it will be from May 26 when the first free SNK video games for Twitch Prime subscribers begin to arrive, so we recommend rushing to add them to our account before the promotion expires. From the 26th of this month, the titles of the first batch may be claimed; the rest will be made available to service users over the coming months.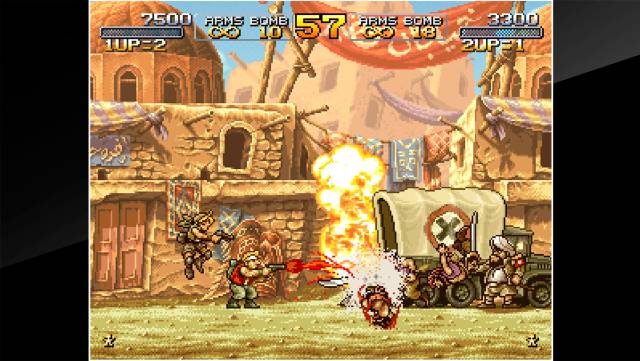 Among the most striking video games of this first batch of titles we find such succulent names as Fatal Fury Special, Art of Fighting 2, Samurai Shodown 2, The King of Fighters 2000 and 2002, all of them fighting, in addition to the Blazing side scrolling shooters Star and Pulstar.
Later titles such as The King of Fighters 98 Ultimate Match Final Edition, The Last Blade 2, Metal Slug 2, Sengoku 3 or the celebrated Garou: Mark of the Wolves, among others, will be made available to subscribers of the service. For the moment, the rest of the titles that will come under this promotion, up to a total of 22, are a mystery and will be confirmed over the weeks.