Designer Greg Coomer de Valve says that from his company they understand the interest of PlayStation VR players in the new video game.
Half-Life: Alyx, the new video game of such a celebrated Valve saga focused on virtual reality, has aroused the interest of fans of the brand and users of devices such as Valve Index, Oculus Rift or HTC Vive, among others. Although from Valve they assure that the expectation goes much further, even among PlayStation VR players, a device for which the new Half-Life chapter is not compatible; or at least for now, according to a designer of the company itself.
They do not discard anything for the future
And it is that from the same presentation of this new Half-Life the different compatible virtual reality devices were confirmed, among which are not the PS4 VR glasses. However, from Valve they do not rule out that they are not in the future; This was recently stated by designer Greg Coomer de Valve in a recent interview with the Push Square media.
"We believe that Sony's VR platform has been a huge success for the media and we assume that numerous Sony customers would love to experience this new Half-Life chapter," says Coomer.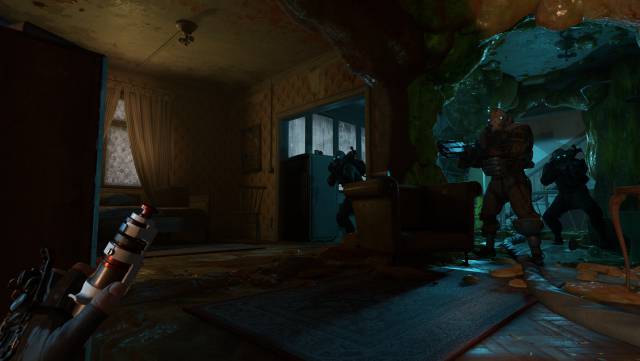 And from Valve they are aware of the large number of PS VR devices sold to date compared to the rest of the equipment destined for virtual reality on PC, something that would surely bring them not a few benefits at the sales level; yes, another story would be the possible difficulties to adapt Half-Life: Alyx to PS4, with the technical limitations of both the console and the Sony VR device, below the requirements of the title on PC.
On the other hand, after the announcement of the new Half-Life chapter for VR, Valve Index sales shot up for the launch of the title, scheduled for March 2020, in a day yet to be specified.
Source | Push square