Destructive Creations presents the gameplay of its new video game set in WWII; in 2021 for PC, PS4, Xbox One, PS5, and Xbox Series X.
War Mongrels is the new real-time strategy war video game in the purest Commandos style by Destructive Creations, responsible for the controversial and violent Hatred, a video game that will arrive sometime in 2021 both on PC and on current and new generation consoles. that is to say, PS4, Xbox One, PS5 and Xbox Series X. In addition, its developers have shared a first gameplay trailer as a presentation with their own comments and that you can see heading this news.
Available in 2021 for PC and consoles
"War Mongrels is a real-time strategy game with isometric perspective that takes place on the eastern front of World War II. His campaign is inspired by the dire events that occurred and true stories. Discover the dark side of war alone or in cooperative mode ", says its official description.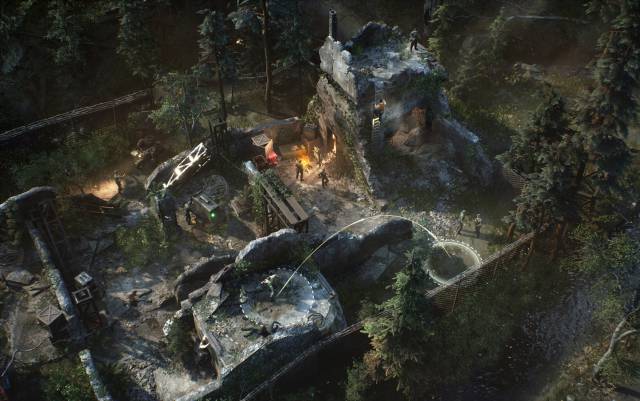 And it is that as if it were a reinterpretation of the mythical Commandos, War Mongrels takes us to such a well-known historical event of the mid-20th century to experience it from a new point of view through the eyes of two Wehrmacht soldiers who join forces. to face the enemy while meeting new comrades who join such a dangerous mission, each with their own abilities and strengths.
The game will challenge us to complete stealth missions, but also open fire, with total freedom for the player to advance according to their preferences. All this together with an online cooperative mode for two players and a staging that has rarely been seen in titles of these characteristics, according to its creators.
War Mongrels will be available in 2021 on a date yet to be specified for PC, PlayStation 4, Xbox One, PlayStation 5 and Xbox Series X.