Microsoft's philosophy continues to focus on dispelling the generation concept to bring together as many players as possible.
Xbox Series X will be one of Microsoft's new consoles, but not the only one. Within the ecosystem they have designed, the PC and other devices will also be part of the Xbox family. Alex Nunn, Senior Program Manager of the division, has published a new entry on the official blog, where he has transmitted the ideas that they want to capture as a company. Ensuring all licensed Xbox One accessories will work on upcoming machines is one of the main goals. In addition, they have presented a renewed seal that will indicate that the accessories will work on all Xbox consoles, "regardless of generation."
"The Designed for Xbox seal attests to how closely we have worked with our partners on each product to verify its quality, performance and safety," explains Nunn. They've also taken a close look at how they work on all Xbox machine models. This new brand also reflects the work they have done in transferring that compatibility to their new generation platforms, as it indicates that "these accessories will provide the best gaming experience on your Xbox console", regardless of the generation. "We've been a part of our players' journey since the early days of Xbox, so we can't wait to take this step with you into the next generation."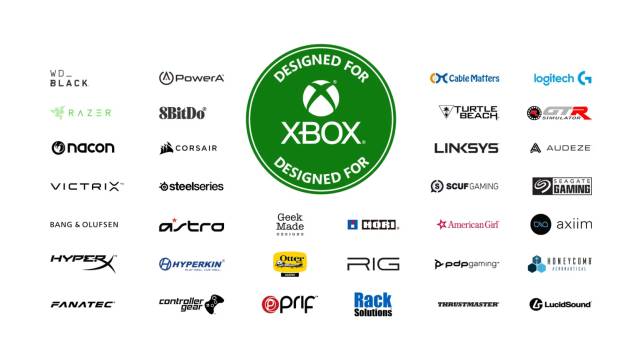 7 new brands
The North American company has announced agreements with 34 accessory designer brands, with whom they have extended their contracts to offer licensed products on PCs, streaming platforms, etc. "We will continue to expand our Xbox ecosystem with more innovative products and experiences, all while maintaining a level of quality that we are proud of." They have also unveiled new partners who join in this goal:
Bang & Olufsen
Audeze
OtterBox
Nacon
Honeycomb Aeronautical
Geek Made Designs
Cable Matters
Any licensed Xbox One accessory that connects to the console via USB will be compatible with Xbox Series X. Headphones connected to the controller through the 3.5mm port will also work.