The title, developed in Madrid, will be released soon on the Xbox console with the seal of "Optimized". We know new technical details.
Call of the Sea was one of the featured games for Xbox Series X at the official presentation of the console's first titles last May. The Out of the Blue project, developed in Madrid by a team of just twelve people – including veterans with experience in major titles – now offers new details on its optimized features with this new hardware from Manuel Fernández, co-founder and programmer in the studio.
As stated in the official Xbox portal, Call of the Sea will work in 4K resolution and 60 guaranteed FPS. In turn, you will have improvements in its power and performance on Xbox Series X with the Smart Delivery function: wherever you buy it, you will always have access to the best version on Xbox.

Call of the sea
"Our main objective is to offer the best possible gaming experience. Although we have a stylized style, we wanted to add a next generation look, full of visual effects and movement on the scene. With the DirectX ray tracing, we will have the opportunity to make the island even more real, to come to life, "says Fernández.
The island, thanks to this realism, will be like one more character: "These improvements will also allow us to adjust the environments, the weather and make them evolve hand in hand with history. We consider the island as a character in Call of the Sea and by improving all the visual effects we managed to transmit the player's emotions in a fantastic way ", he adds. It confirms, in turn, that the game is being developed under Unreal Engine, although it does not confirm the version of the engine.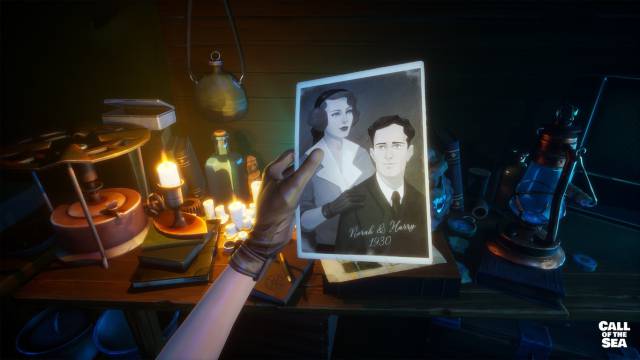 What is Call of the Sea about; coming soon on Xbox Game Pass
What will Call of the Sea tell us? This is a first-person narrative adventure that will take us to the South Pacific in the mid-1930s. The protagonist, Norag, will embark on the search for her missing husband on an island. We will be able to explore the remains of a forgotten civilization in this paradisiacal territory full of secrets.
Call of the Sea will launch soon on Xbox One, Xbox Series X, and PC via Steam. In addition, like all other exclusive titles under the Microsoft seal, it will be released from the first day on Xbox Game Pass.