Nvidia adds another casualty in the GeForce Now catalog. After Activision Blizzard, most Bethesda Softworks works disappear.
Bad news returns to Nvidia's streaming program, GeForce Now. In a statement made on its official website, the company confirms the removal of the majority of Bethesda Softworks games catalog.
Therefore, the confirmation leaves the impossibility of enjoying the following titles on the platform:
Fallout 3

Fallout: New Vegas

Fallout 76

Wolfenstein: The New Order

Wolfenstein: The Old Blood

Wolfenstein: The New Colossus

The Elder Scrolls V: Skyrim

The Elder Scrolls V: Skyrim Special Edition

Doom (2016)

Dishonored

Dishonored 2

The Evil Within 2
According to Polygon, the only title under the Bethesda label that will remain available will be Wolfenstein: Youngblood, including its RTX capabilities for members of the Founder package.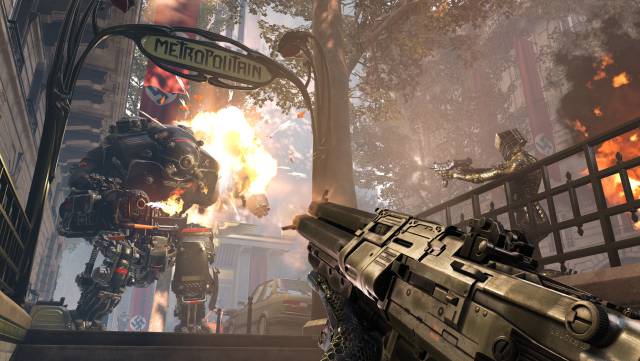 The news does not go unnoticed by the members of this service, direct rival of Google Stadia and Project xCloud. In recent weeks, another weight brand, Activision Blizzard, eliminated all its games. In this way, names like Call of Duty: Black Ops 4 or Overwatch disappeared from the catalog without a trace.
Activision Blizzard, previous low
Although the reasons were not initially communicated, Nvidia described the issue days later as a "misunderstanding." "Activision Blizzard has been a fantastic partner during the GeForce Now beta," they said. They believed that they would also remain upon entering the trial period. "After recognizing the misunderstanding, we eliminate their games from the service in the hope of being able to include these and others in the future," they conclude.
GeForce Now is now available in several plans. There is a free one for just one hour of play; At the end, the session closes and forces you to enter all the required data again. On the other hand, the "Founders" subscription costs € 5.49 per month and includes a free 90-day trial.