Hugo Martin, director, happy for the coincidence on the launch day of two games so different from each other and aimed at different audiences.
These last days have been frantic for the Doom fan, with a good handful of novelties from Doom Eternal, a sequel to the successful 2016 game that showed that it is still possible to make successful shooters based almost exclusively on a large individual campaign. This new installment will have more and better, to the point that it is not afraid to coincide on its launch day with one of the great expected of Nintendo Switch: Animal Crossing: New Horizons.
Both titles go on sale on March 20, competing directly for the prominence that day no matter how radically different they are proposed in every way. Doom Eternal director Hugo Martin is optimistic despite this competition. "I think it's amazing and it talks about the great diversity in video games today," says Martin. "I am very proud to work in the video game industry, and the fact that two games that are completely different have a lot of press and appear on the same day. It is a fantastic time to be a developer, and I am excited to be able to also play Animal Crossing: New Horizons. "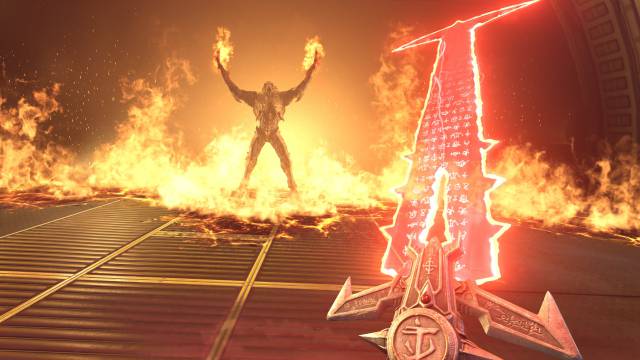 Taking advantage of this support for the competition, Martin speaks about two of his favorite games of recent times, whose differences between the two come to reinforce his argument. "One of my favorites is Inside, which I think involves the player like any other," he says. "And God of War. I mean, of these two, which one do I like best? I like both, and they are totally different."
Two great releases to release spring
The recently prolific spring season will be released with Doom Eternal and Animal Crossing: New Horizons, although it is not convenient to forget two titans like The Last of Us 2 and Final Fantasy VII Remake. Recently we have been able to play the title of ID Software, which will last about 20 hours and will have curious extras like a perspective based on the classic. It will arrive on March 20 on PS4, Xbox One, PC, and somewhat later, on Nintendo Switch. In the same way, it is not ruled out that it even has versions for PlayStation 5 and Xbox Series X.
Source: Gamespot